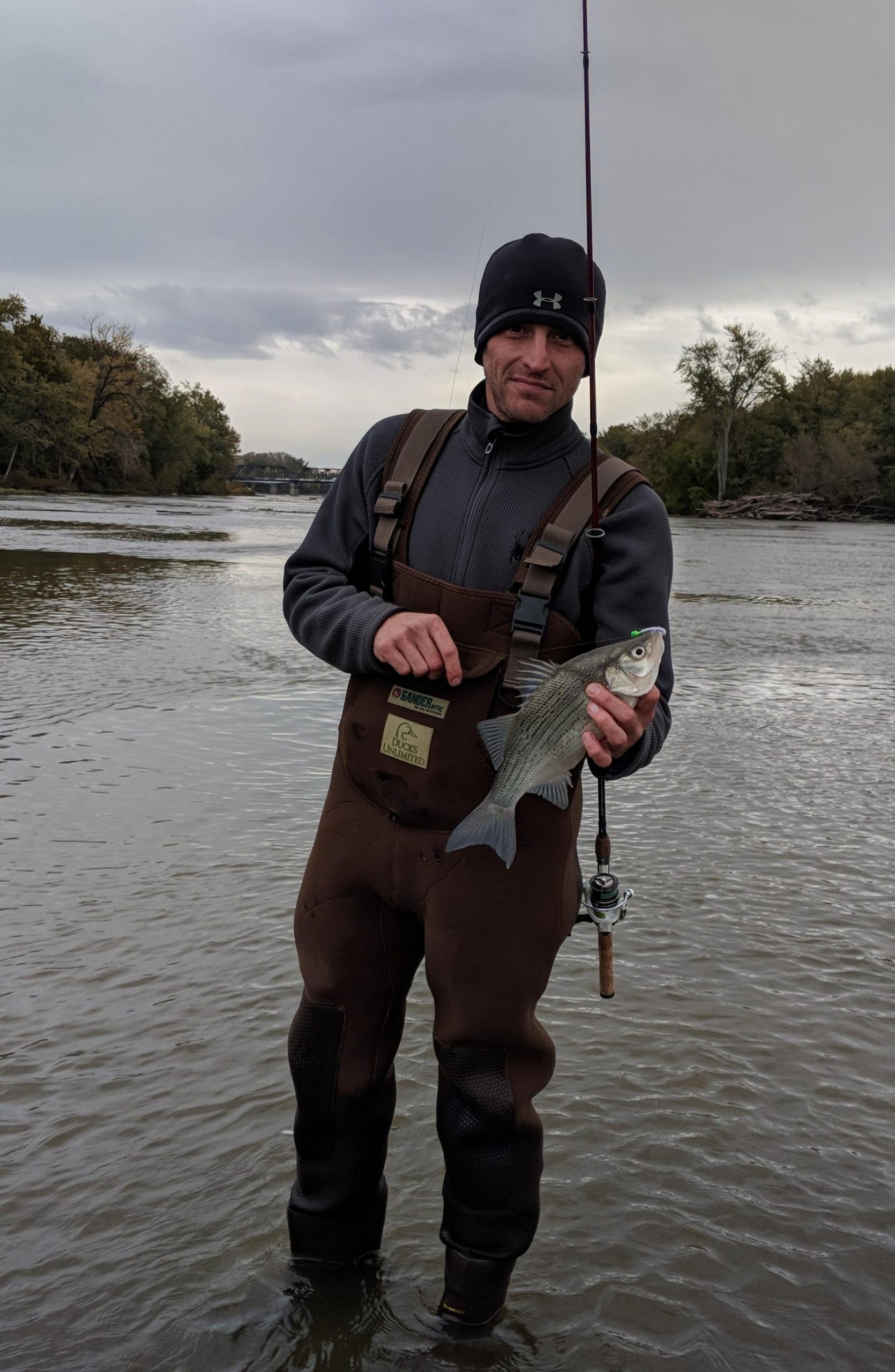 Water Temperature
48 DEGREES
Barometric Pressure
29.83 inHg. falling
*YES WE ARE OPEN YEAR AROUND*
*WINTER HOURSÂ  START TOMORROW- EVERY DAY INCLUDING WEEKENDS 9AM TO 5PM*
Maumee River
Seeing some big white bass coming out the river the last few days , same rig that I mention below, Or a float dropped down with a live minnow.
The River temps are optimal for the  resident walleye/saugeye bite. Look at that fat belly, these fish are hungry and feeding heavily to fatten up for winter.   Resident walleye/ saugeye often  lay up in the Maumee river in just about the same places that they are caught heavily during the spring walleye run.  Look for some rapids feeding into a deep pool, they will forage in those areas . The rig this time of year is very simple – a lead head jig with a twister tail . With the water level being so low you really dont need more than a 1/8 oz jig head. cast it out let it bounce on bottom and retrieve.
Oh yea the bass are feeding too.. small baitfish lures, such as baits that mimic the  shad that they are feeding on seem to be working best.
Dont forget we are now selling firearms. 
Fire arm transfers – $25.00
Feature rifle this week is the Henry . 22 lever action. In stock now.  Perfect for squirrel ,rabbit or first rifle for a young outdoorsman.
Squirrel season runs September 1st , 2018 thru January 31 , 2019
Rabbit season runs November 2nd thru  Febuary 28th ,2019
Be safe , have fun and good luck fishing and hunting.
Suggested Baits