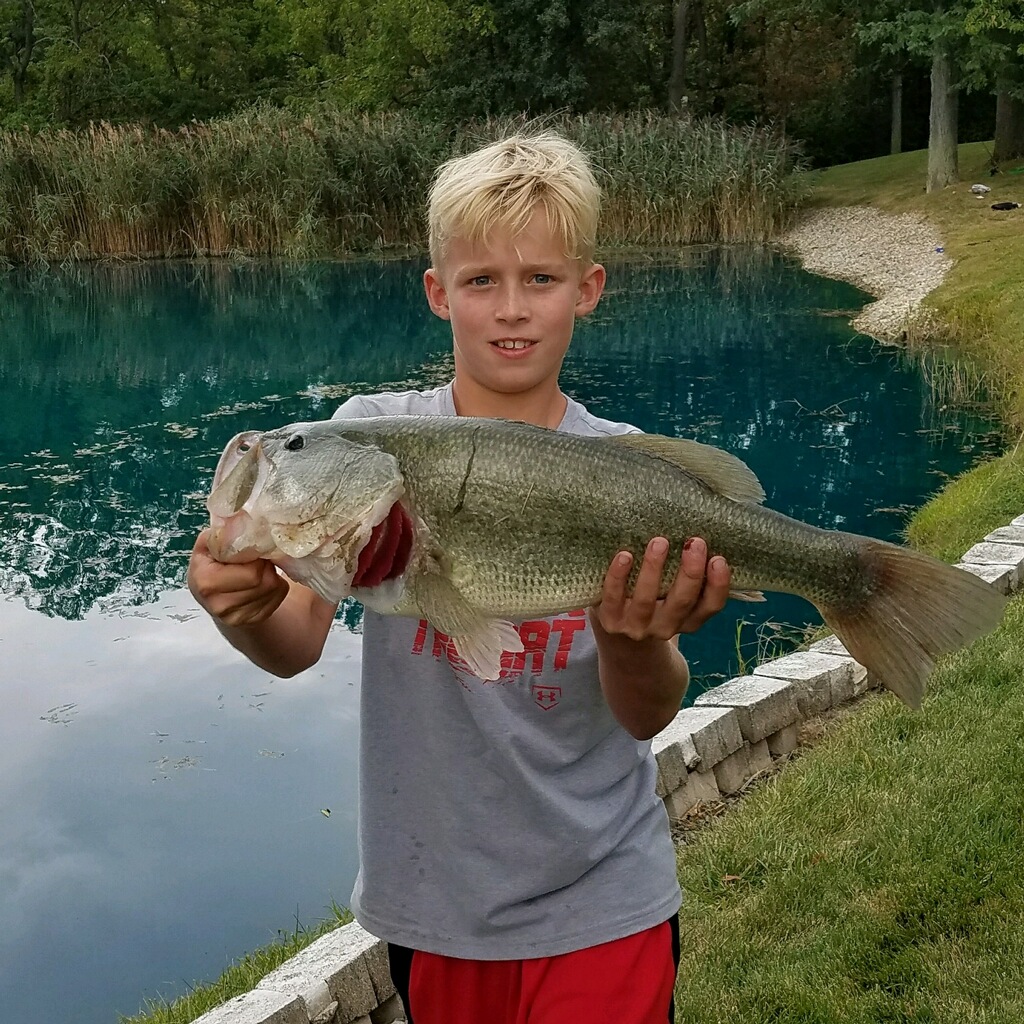 Water Temperature
67 degrees
Barometric Pressure
30.42 in
MAUMEE RIVER
Still seeing some good small mouth action as well as some good catfish still being caught. Just because the weather is cooling dont over look local ponds , lakes and creeks.
The  lunker bass featured today were caught right here in local ponds by these two young anglers.
Ponds have always been a  favorite type of water for largemouth fishing. And we also enjoy the panfish that are a common bonus. More and more anglers are finding that these waters offer some of the best bass sport in America. There are no long drives to reach the water, no waiting in line to launch boats.
It's a more low-keyed type of fishing. The only competition is between you and the bass. You'll find peace, solitude and a relaxed atmosphere on ponds. If any boats are used, they'll be small ones you scull gently with a paddle or propel with a quiet electric motor.
With an estimated 3 million ponds scattered across the country, these small waters are also extremely convenient to fish. The U.S. Fish & Wildlife service estimates that 80 percent of the population lives within 10 miles of a bass pond. Instead of spending half of your fishing trip on the road, you can devote more time to actually fishing and save on gas. If you're pressed for time ponds are great for a half-day session or even just an hour or two on the water. A good pond can produce huge bass. Ohio is among the  states that have had current or former state record bass caught from ponds.
Whenever possible, fishing a pond entirely from shore is best. This is the easiest and most convenient approach. It also lets you probe the water with the least disturbance. This is particularly important when the pond is less than an acre, since the bass in these tiny waters can be very skittish.
For larger ponds, several options are available. Wading can be productive if you move slowly and avoid creating fish-disturbing wakes. Just make sure the pond bottom is firm enough.
Lure choice will vary with the depth and size of the body of water being fished. As a rule, select lighter, more compact lures than you would for bigger bodies of water because of the skittishness of the bass and the smaller, often clearer environment they live in. Here are some proven choices.
Topwater Lures. These lures are fun to fish on ponds, but it's usually best to reserve them for waters at least an acre or more in size. Top water action can be too loud and obtrusive to use on tiny ponds, and may spook fish in those situations. Use smaller sizes available of propeller plugs like the Tiny Torpedo, wobblers like the jitterbug, stickbaits such as the Zara Pooch or Puppy, and chuggers like the Pop-R. Keep the lure movements as subtle as possible, working them with slight twitches and quiet, steady retrieves.

Shallow-to-Medium Crankbaits. Deep-diving crainkbaits often hang up in ponds, but small shallow and medium-divers can be effective. Go with bluegill, crayfish or shiner finishes to mimic the main forage for bass in most small water and choose models with tight, subtle wiggles, rather than wide, wobbling actions.
Thin-Minnow Plugs. These are the most versatile lures for ponds Try twitching these minnows on top, jerking them deeper in a stop-and-go bobbing retrieve, and crank them in slowly and steadily so they form a distinct V-wake on the surface. Best sizes for ponds are 3-5 inches, with silver sides and a black back the most reliable color.
Spinners. Use both small spinnerbaits and in-line spinners such as the Mepps for pond bass. Unless you're fishing larger 3- to 10-acre ponds, stick with small one-eighth and one-quarter ounce spinnerbaits, since the larger ones can spook fish. In-line spinners can be even more effective at times because of their compact silhouette and subtle action.
Weedless Spoons. Offerings such as the Johnson silver minnow , and other weedless spoons can be excellent pond offerings, particularly where brush, snags and weeds are prevalent. Silver, gold and black are the top colors. Fish these with a slow to medium retrieve, dressed with a small pork or plastic twister tail.
Plastic Worms and Crayfish. Rigged Texas-style or in double-hook models, 4-6 inch plastic worms can be deadly on pond bass. And in spring, crayfish versions are superb. They enter the water with a light plop that doesn't spook fish and have a subtle, slinking action that can fool even the heaviest bass. Most of your largest pond bass will likely come on these offerings. Black, blue, green, purple and brown are top colors. The standard bottom-hopping retrieve is often best, but don't get stuck in a rut. Try medium swimming retrieves with a split-shot crimped a foot head of the worm or slither the lure across the surface with no weight if bottom dredging doesn't produce. Be creative.
Twister tail grubs. These are the ultimate day-savers for pond fishing. If all else fails, grubs rigged on light leadheads, or Carolina-style 2-3 feet behind a slip sinker and swivel are the lures to tie on. Motor oil, pumpkinseed, chartrusse, purple, black and  are the prime colors. The best size is 2-3 inches. Their compact size and subtle action make grubs a great choice on finicky fish following a cold front, or when the usual collection of pond lures doesn't produce.
Suggested Baits
Tube Head Jig
Buy Now
Lifetime Stringer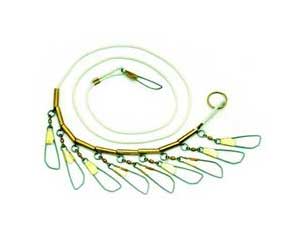 Buy Now