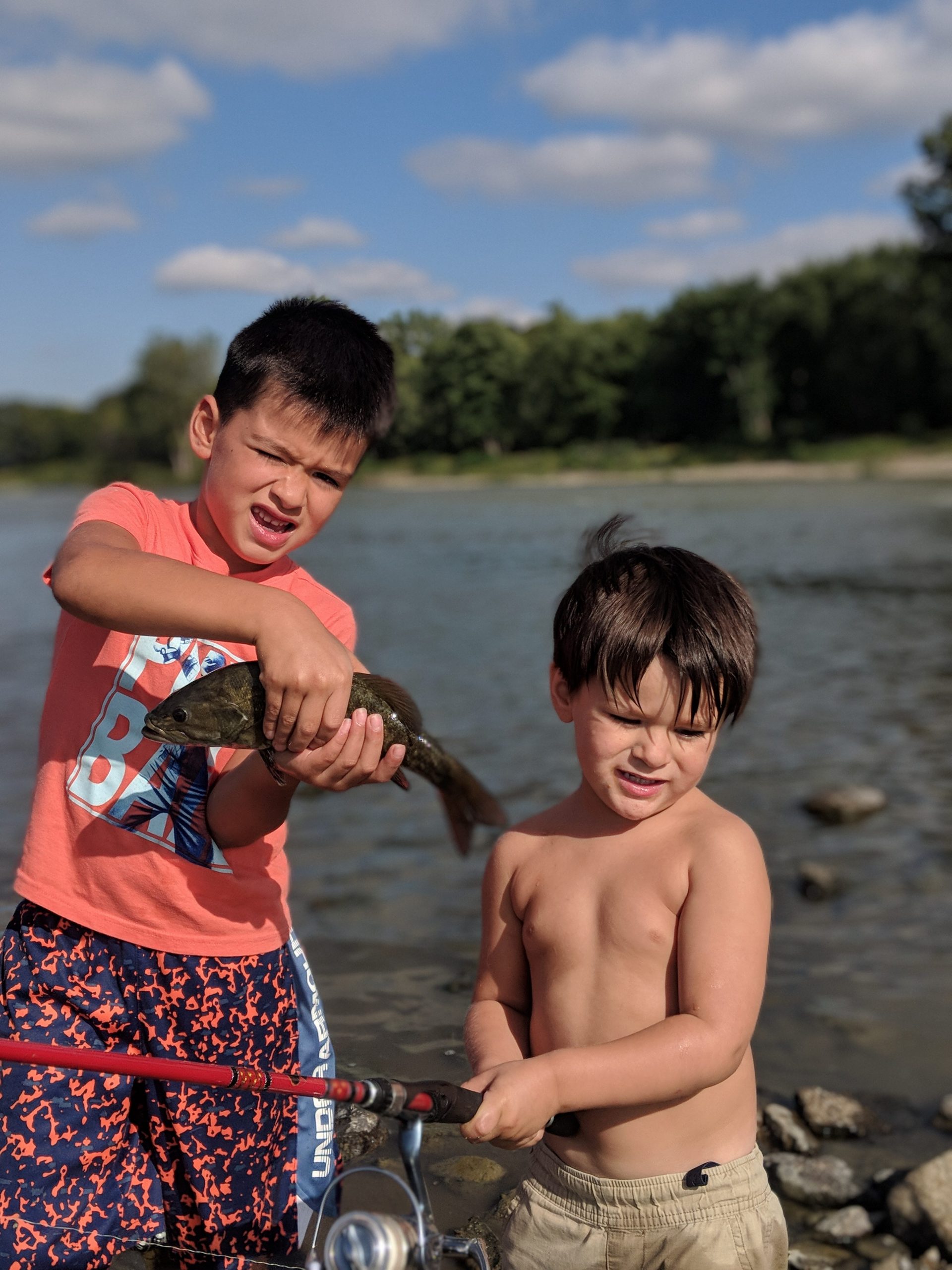 Barometric Pressure
30.15
Maumee River Smallmouth
Cotton Cordell square bill crank baits are the ticket for the smallmouth bass out on the river this week. The river level is still very low so you can get to all your favorite spots easily.  As we get closer to fall cool down heavy pre-winter feeding makes it a great time to look for your personal best on the river.  In the fall, I like areas where they have close access between deep and shallow water because they move up and down when they get warmer days and colder days. Bigger baits will get you bigger bites, especially during the fall feeding frenzy. Local forage has a strong bearing on productivity , but across the board, the largest smallmouth will typically skip chasing thousands of smaller baits, in favor of targeting one  bigger meal. Remember, smaller fish will fall for just about anything they can catch, but the big smallmouth bass are more picky and, therefore, require a bit more stragedy and meals worth their effort.
HUNTING SEASON
Squirrel is in and deer is fast approaching . Dont forget that we are a certified Federal Firearms License holder and offer a selection of hunting, target and personal defense firearms. We have a few of the following in stock ,just add optics and hit the woods.
CCW Classes
We get many questions about Concealed Carry Classes. We have partnered with Joe Stuard of Code 3 firearms in Waterville , OH and he actually has a class coming up this Sunday September 22. Cost is $65, one day class 9am-5pm , covers you for Ohio and Michigan- and spots are still available. For details or to sign up call Joe at 419.654.5555.
Have fun, be safe and good luck fishing and hunting.
Suggested Baits