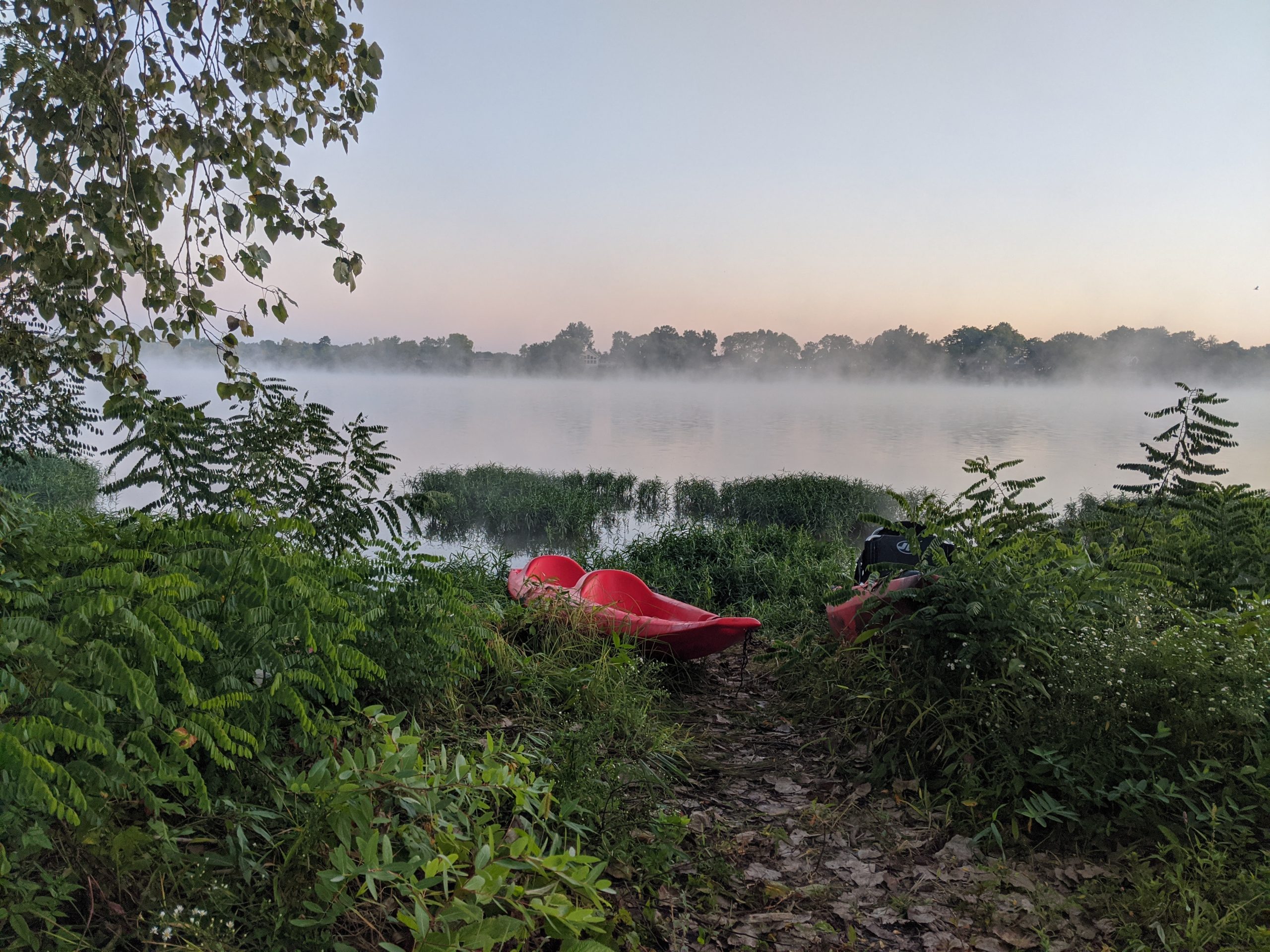 Water Level
578-low, low,low
Barometric Pressure
30.25
  A MISTY MORNING ON THE MAUMEE
Kayaking is a great escape anytime, and especially now people of all ages are looking to get outdoors. We have seen a tremendous surge in demand for our watercraft. ALL kayak  factories are humming with activity.
All manufactures are producing kayaks as fast as they safely can and shipping kayaks to dealers daily. Nevertheless there is significant  wait time for new orders. If you are searching for a particular model, or size, you may not find it immediately. As your local Confluence Kayaks dealer we handle Wilderness Systems, Perception Kayaks, Dagger, Mad River , Adventure Tech , Boardworks and Pelican. We are also a certified Jackson dealer.   Right now it looks like we will be getting some Jackson, Perception ,Wilderness and a few Pelicans all in the late October/ early November time frame.  If you want a a SPECIFIC kayak ORDER NOW.  Any order placed now will be scheduled for May 2021 delivery -yup they are that far behind. 
A little bit of everything( saugeye, walleye, white bass, small mouth and catfish) all being caught near the dam in Grand Rapids area. The mid week weather report is calling for  clear skies, no rain and highs in the mid  70ss..basically a beautiful week to go fishing .
Fall pier fishing is almost here. Time to get ready. Night anglers at the piers use predominately  Rattletrap and Bomber Long-A  type of lures.  Some anglers wouldn't go out without a magnum Rapala.  I have seen success successful anglers using both types. Keep one thing in mind, as the water temperatures cool, slow your presentation.
have fun be safe and good luck fishing
Suggested Baits