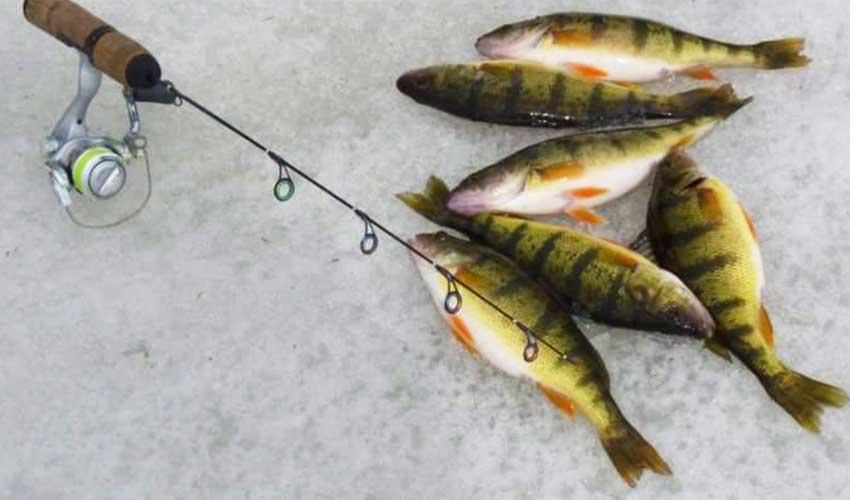 Barometric Pressure
30.29 inHg. steady
Brrrrr…looks like we might get some good ice out on lake Erie this year.  These cold nights are building ice fast so as long as it keeps cold we should have some decent ice after the weekend.
I still have shiners , wax worms and spikes.
Looking toward spring -I know its early  but I wanted to get the word out early  about one big  regulation change this year.
So the new fishing regulations were just published the other day, we haven't received  books yet to hand out  but I downloaded a version from the Ohio division of wildlife and here are some things that are in the regulations this year.
First as far as walleye regulations are concerned here on the river everything is the same- six fish limit, 15 inch minimum size, sunrise to sunset March and April and a single hook -so basically no change there.
*click on images to enlarge*
The one big change that we did catch is in the Maumee River and Lake Erie now it is a 30 white bass per person per day , no size limit. In the past there is no limit on white bass in lake Erie and it's tributaries ,which is the Maumee River. Oh yea and the Sandusky river too.
So I say again 30 white bass per person per day- all year round including the spring run. Don't get caught with more than 30 ,they will definitely be checking this year -it's a good opportunity to generate some more revenue by writing tickets.
The new Taurus G3c builds on the proven foundation that has made the compact G-series among the most popular personal defense/EDC handguns ever while advancing function, reliability, and durability to the next level.
| | |
| --- | --- |
| | |
| Caliber | 9MM |
| Action | SEMI AUTO |
| Capacity | 12+1 ROUNDS |
| Barrel Length | 3.2″ BARREL |
| Finish | BLACK |
have fun be safe and good luck fishing.
Suggested Baits