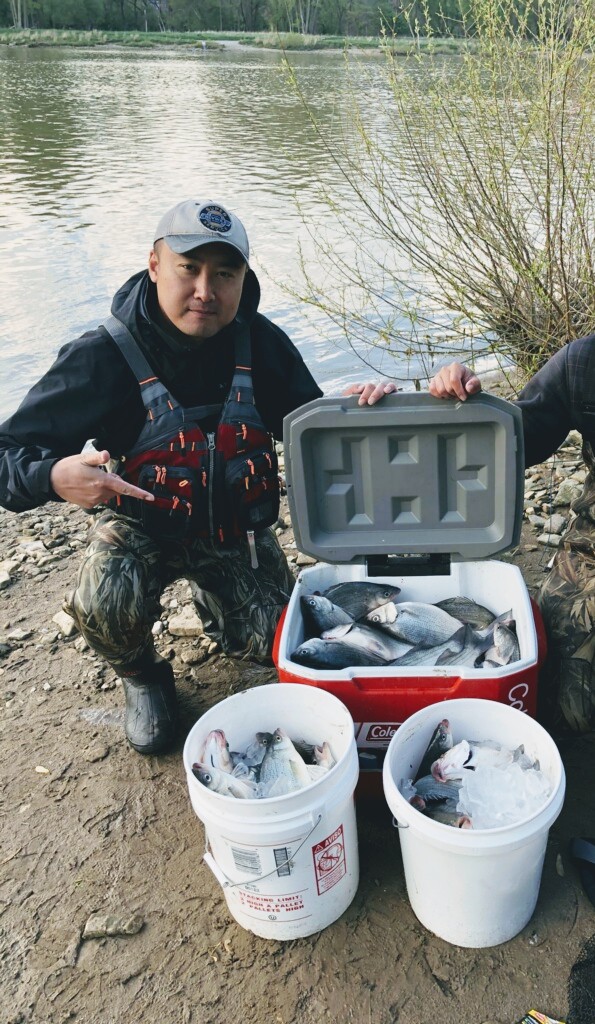 Water Level
581- wading to bluegrass is ok
Barometric Pressure
30.05
NEW FACE BOOK PAGE IS "Maumee Tackle – Fishing, Kayaking & Shooting Outfitters" THE OLD PAGE HADÂ  JUST THE WORKD "KAYAK' NOT "KAYAKING" . WE HAD PROBLEMS SO HAD TO START FROM SCTRATCH..FOLLOW THE NEW PAGE FOR OUR REGULAR FISHING UPDATES
https://www.facebook.com/Maumee-Tackle-Fishing-Kayaking-Shooting-Outfitters-104547645129131
Cold nights ..still. Well thats slowed things down for a min but wow whwen we had those rain showers yesterday the white bass turned on fast and furious. Twistertails, spinners, roostertails , carolina rigs were all hitting. All along the towpath and white street was very good.  A little cool today but the sun should shine and get things moving ast the day progresses. Water a little muddy still.
Stocked with LIVE BAIT for the spring .
Emerald Shiners – $2.99 doz
Nightcrawlers- $2.45 per doz
$4.50 per  2 doz
Green Nightcrawlers- $3.40 per doz
Leeches- $4.99 per doz
Wax worms-Â $3.50 for 50ct
$14.00 for 250 ct
As soon as it warms up we will have live crawfish.
Suggested Baits