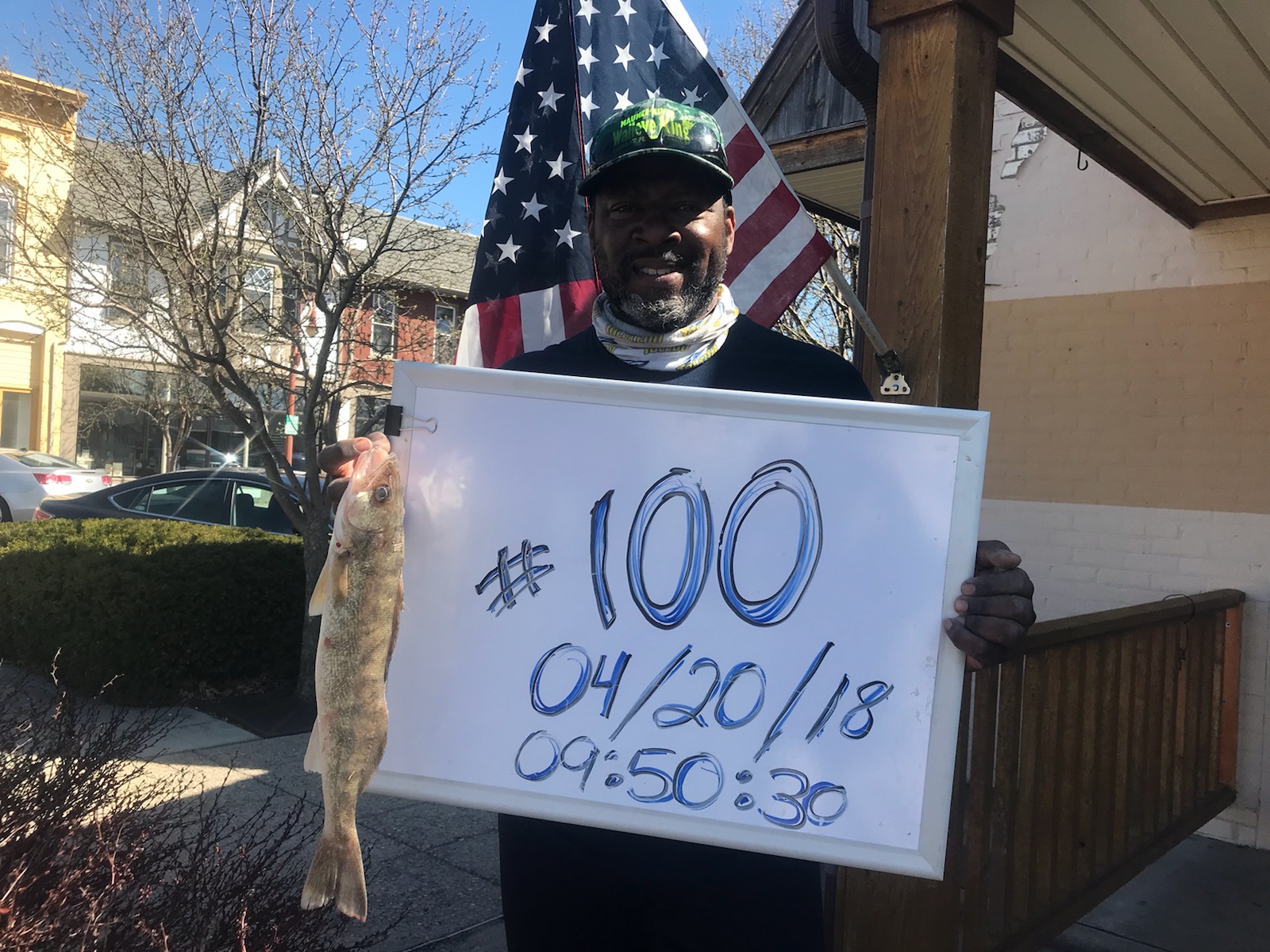 Water Temperature
45 degrees
Barometric Pressure
29.85
Yup he got 100 since beginning of March- Well done Dr. Jones
Sunrise -6:46 am
Sunset- 8:21 pm
Wading to Bluegrass is permitted
*click on images to enlarge *
The water and the the ambient temp has finally warmed , so we are looking at a great day for our 28th annual Walleye Tournament.
Jerome rd rapids  the Towpath and Davis Over look were the hot spots yesterday.  The water has dropped a few more inches but is just a shade to high this morning to get to Bluegrass Island..maybe after lunch time it will be open.  Conditions today are very good  so its time to get out there and fish. All the the fish we saw yesterday were looking like they came right from the lake so this bodes well for the next week to 10 days.
Weight- 5/8 to 3/4 oz
Colors- Green head/ Natural Chartrusse tail., Orange head/ motoroil tail,  black head/ red white tail,  Yellow head/ green sparkle tail.
Have fun , be safe and good luck fishing.
Suggested Baits