LEVEL-585 and slowly dropping
TEMP- 46 Â degrees
Barometer: 30.19 and falling
Wading to Bluegrass Island is NOT possible
Clarity-4 inches
Sunrise : 7:16 AM (First cast)
Sunset: 8:00PM (Last cast)
River level is at 585 ft above sea level , and will continue to drop today and into Monday.
We only saw limited success yesterday, a few anglers caught singles and and doubles. Orleans park and White Street access are high water level areas and are typically productive on days like today. Saw a few fish come out of buttonwood and Jerome rd rapiids , and the Towpath but all in all no partictular area was better than an other–water was still to high.
Still stick with the larger and medium sized heads – larger heads and twister tails have been working better in this low vis mud filled water, presenting a bigger bait target and and better vibration.
Wading to bluegrass still not be possible today.
Be safe, Have Fun and good luck fishing
Weight:3/4 to 1 1/2 oz with increased flow and depth going heavier weight to touch bottom
Leader:36inches
Colors: Purple head/black Tail – Orange or yellow head / Motoroil tail – Green /Purple MF tail – Glow head/ glow tail
TodayMostly sunny, with a high near 61. Calm wind becoming southwest 5 to 7 mph in the afternoon.
TonightMostly cloudy, with a low around 42. East wind 3 to 6 mph.
MondayShowers likely, mainly after 2pm. Cloudy, with a high near 60. Southeast wind 3 to 7 mph. Chance of precipitation is 60%. New precipitation amounts between a quarter and half of an inch possible.
Be safe, Have Fun and good luck fishing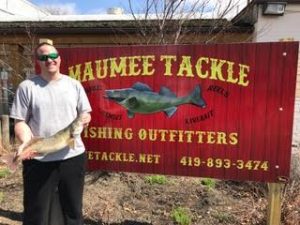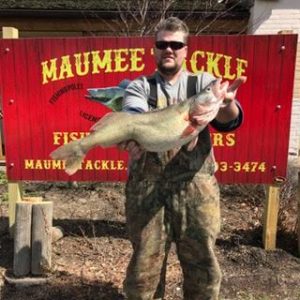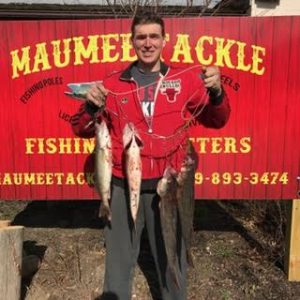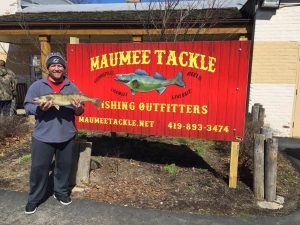 Suggested Baits