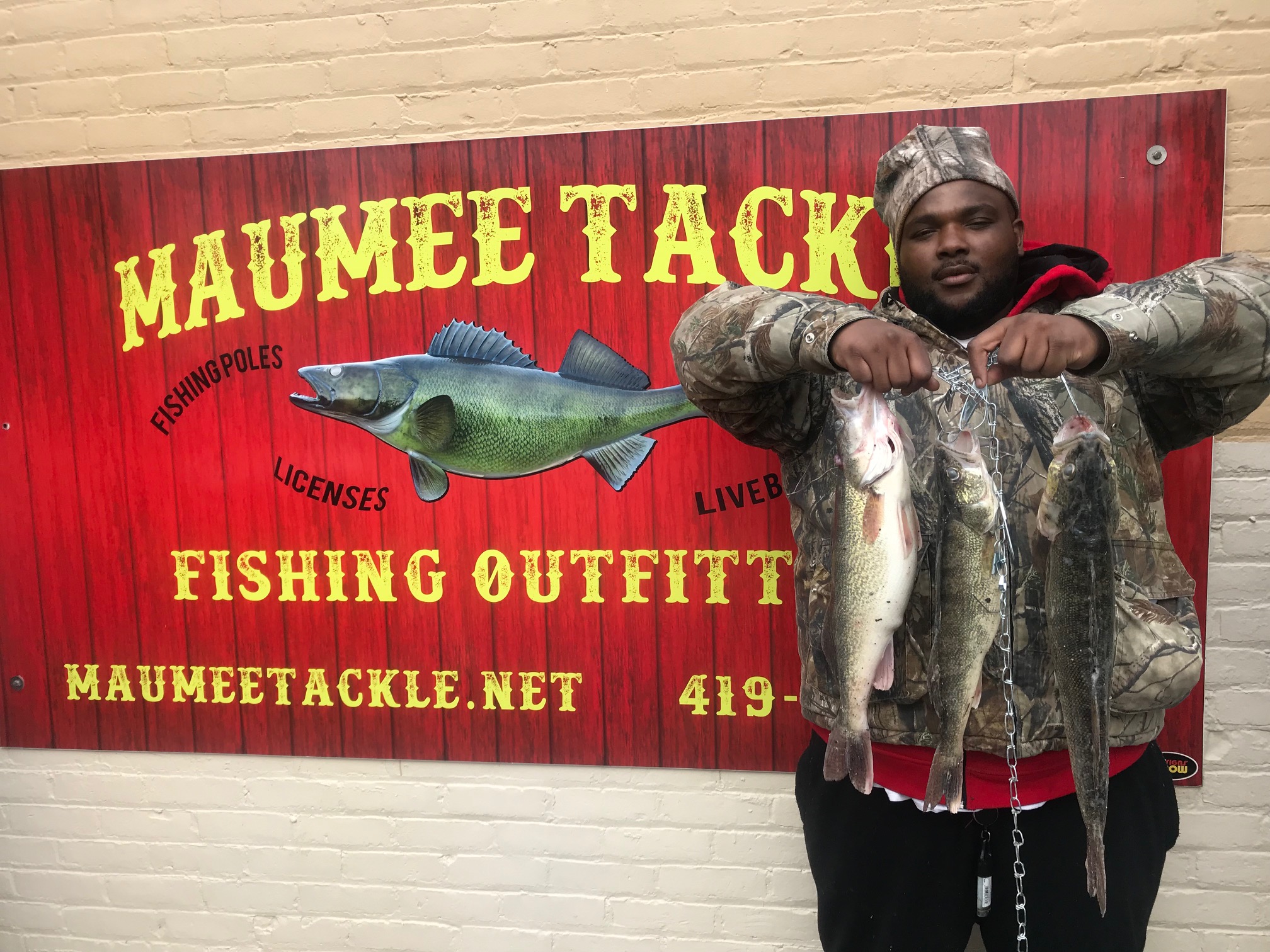 Water Temperature
44.5 degrees
Barometric Pressure
29.83
Exciting day for us here on the Maumee! Congratulations to big Jay bringing in some early walleye. Jay was fishing White street access area all day , using a chartreuse  head with the Berkly firetiger tail.
Tomorrow we start Walleye season store hours
M-F- 6am to 8p
Sat- 6am-6 pm
Sun-6am-5 pm
Also Spring spawning rules go into effect tonight.  Sunrise /First cast -7:10 am
Sunset/Last Cast-6:24 pm
Also Single hook rule.
Have fun, be safe and good luck fishing!
Suggested Baits