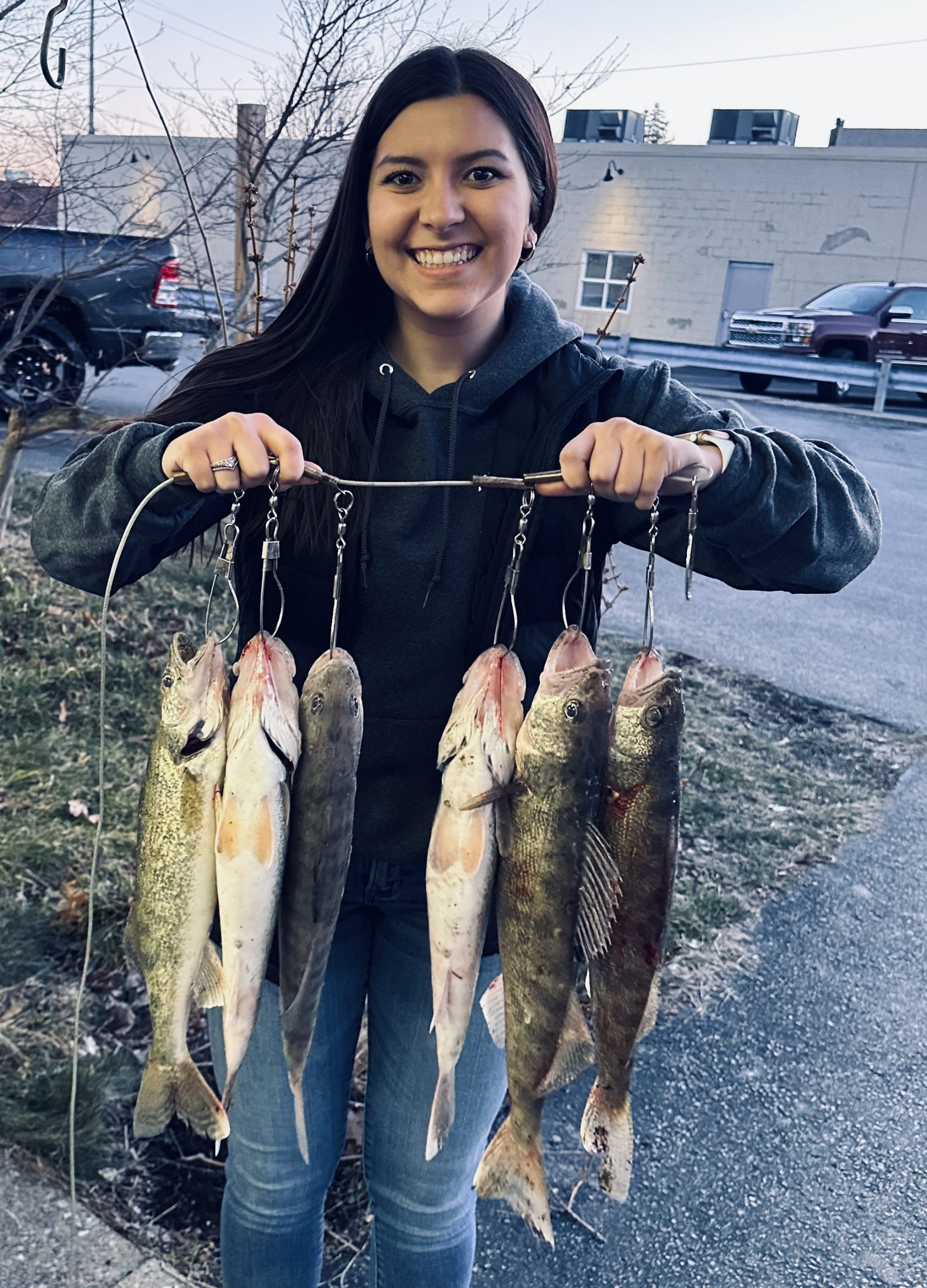 Barometric Pressure
29.85
SUNRISE/ FIRST CAST-7:12 am
SUNSET/ LAST CAST-8:02 pm
WEIGHT: 5/8 to 3/4  
BLUEGRASS ISLAND: Do not cross.
We have definitely had a high water walleye run so far, cooler temps too.  Really only been able to wade out to Bluegrass Island 4-5 days this season.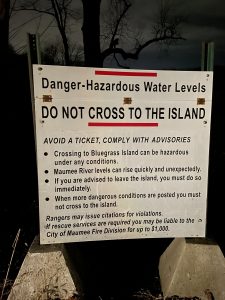 Ford st, Ft meigs area and along the Towpath were good spots yesterday. Today Orleans , White st access and Towpath should be good.
Water has crested and should drop nicely in the next day or two. 
The season started out kinda slow but wow last week it kicked into high gear for real.  4-5 days of phenomenal fishing  and yesterday ,while not on fire ,was still a good day. 
Limits .
If your not catching fish try these simple steps to improve your chances 
Having a good medium action rod- 6ft6  to 7 ft is recommended. Medium action means the rod is kinda stiff, not alot of whippy action.
Run a good long leader between the trolling sinker and the floater- 4-5 at least . This allows the current to work the bait better. 
Set the hook frequently- These fish are spawning not feeding heavily. So when you feel the weight bouncing , then it pauses – SET THE HOOK. Any break in the rhythm could be a fish . If you wait for a bite you will strike out. SET THE HOOK FREQUENTLY .
Short cast in high water- alot of these walleye are right up next to the bank to get out of the heavy current.
Today: Cloudy, with a high near 55. East wind 9 to 13 mph.
Have fun , be safe and good luck fishing. 
Suggested Baits