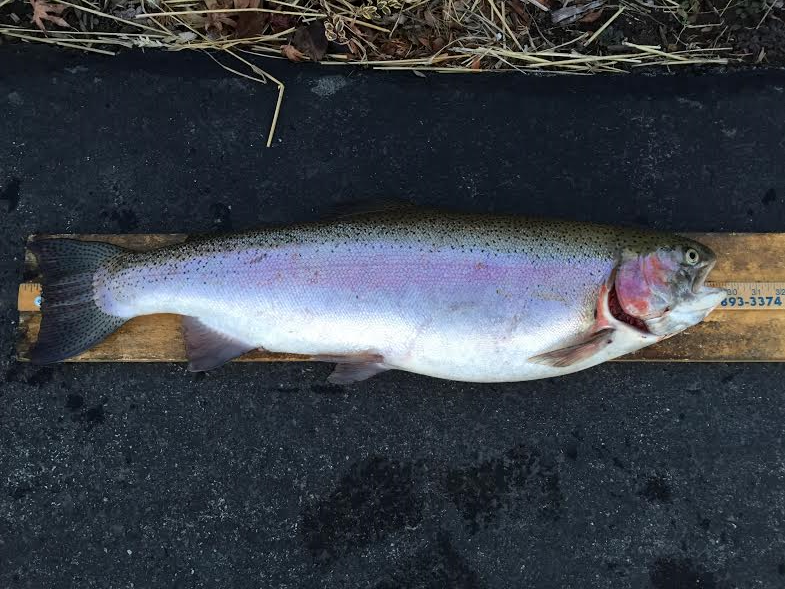 Water Temperature
32 degrees
Barometric Pressure
30.12
So we didn't get any ice in January and even though our fingers have been crossed not too sure we're gonna get anything safe in February either. Now we've had a couple cold days that look promising. However, after the weekend looks like we have a warm-up coming.
Open water:A few crappie were picked up in some of the creeks over the last week with the cold and  high water in the river. The marinas out towards Lake Erie have been producing some nice bluegill. Steelhead guys have  been picking up some nice ones after the rain and snow melt we had the last couple weeks , its brought the tributary's up to nice cold fishable levels.
We are stocked up pretty good on bait, we have spikes, waxworms, nightcrawlers, and sometime today I should be getting a fresh delivery of Emerald shiners, which we  will have a stocked up for the weekend. Lots of ice fishing gear as well
Spring: seeing as it's already the first week of February, we are only 5/6 weeks away from the world famous walleye run here in the Maumee river. As of right now we are about 95% stocked up with all your supplies you need for the spring, Waders for all sizes and shapes, more St Croix and Fenwick rods than anyone in the area. Floaters,tails and weights galore.  We have a couple cool things going on this spring- first we have our walleye tournament- click on the attached link for details.        Tournament link-click here 
Secondly -I have some custom Maumee  Tackle Rods ordered up -hoping to have them here in the next 2-3 months.  If you remember several years ago, we did custom rods for the shop, and they turned out pretty good  then the virus screwed everything up and my supplier retired. Got a new supplier and we're going to try a different blank on the rod -something slightly more heavy but just as sensitive. Should be pretty cool. 
Have fun ,be safe and good luck fishing
Suggested Baits