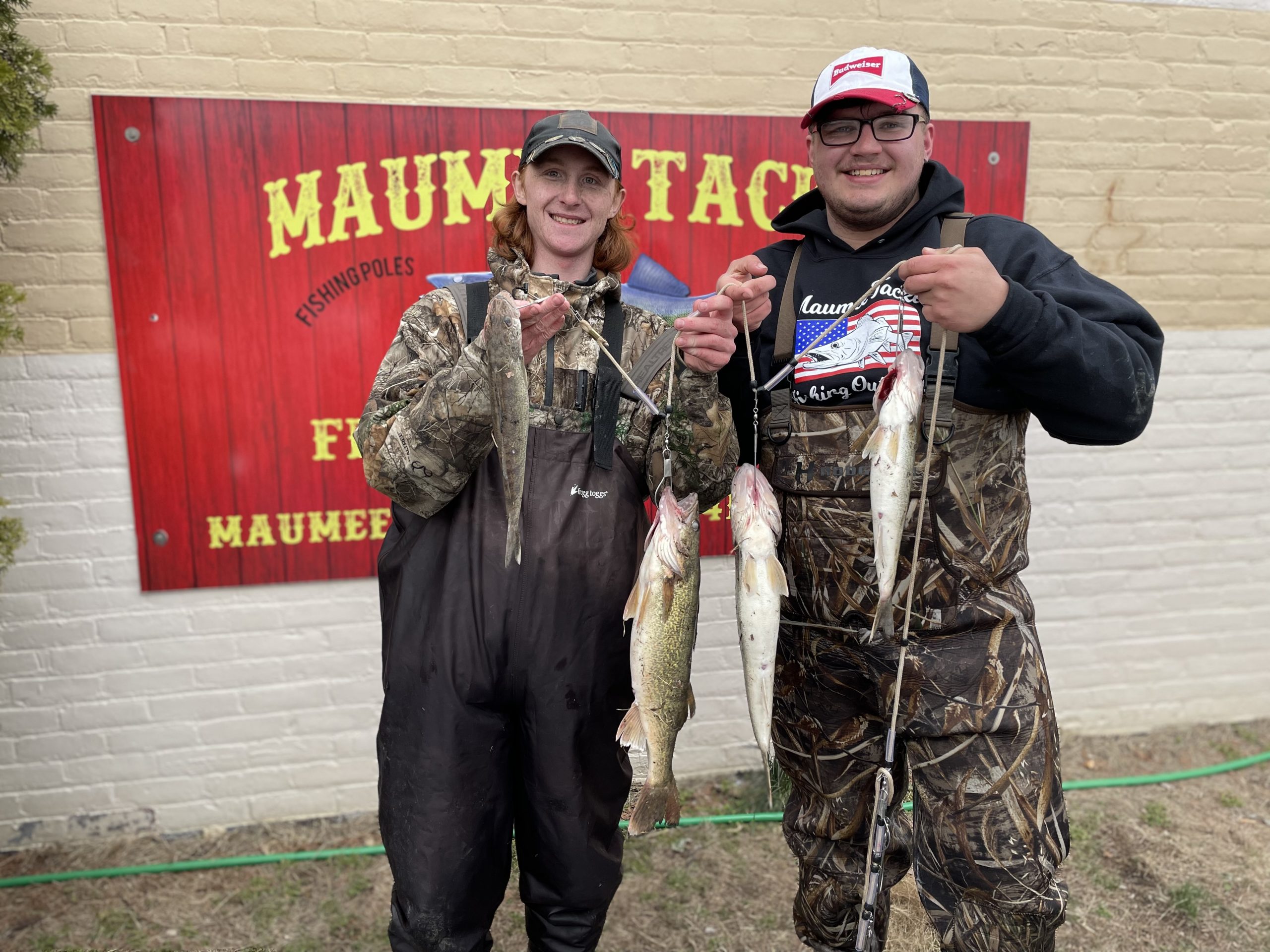 Barometric Pressure
30.08
SUNRISE/FIRST CAST: 7:21 AM 
SUNSET/LAST CAST: 7:57 PM 
WEIGHT:  5/8 – 3/4oz 
COLORS: Black Head/Glow Tail, Green Head/Green Tail, Pink Head/Chartreuse Tail, Pink Head/Shimmer Shad 
BLUEGRASS ISLAND: Crossing is permitted as of yesterday afternoon. As always be cautious, take small steps & go at your own pace – don't try to keep up with the guy next to you. We saw lots of swimmers yesterday.
Fish were brought in from alll up and down the river yesterday. The water is at a great level to be able to fish all areas of the river – so spread out and take full advantage of the river. Just because there is a line doesn't mean that's the only spot where fish are. Don't be afraid to use a lighter weight and fish some of that slower water because often times you'll find fish resting there tired out from that main current. 
The early morning bite was strong, it slowed down a bit during the early afternoon and then picked right back up in the evening before sunset. Overall was a good day of fishing, despite the cold conditions once again 
It's going to be windy today so you may need heavier weight than anticipated to be able to get it out there.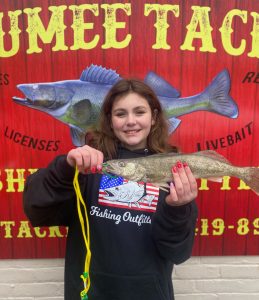 First Walleye Ever! Congrats! 
We will be having Smokin' Boar serving up sandwiches in the lot starting at 10am tomorrow until sold out! It is $6 a sandwich, or 2 for $10. Stop by and grab a bite – it is delicious 
Reminder: FISH CLEANING AVAILABLE $2 a fish or $10 a limit
Have Fun, Be Safe & Good Luck Fishing
Suggested Baits