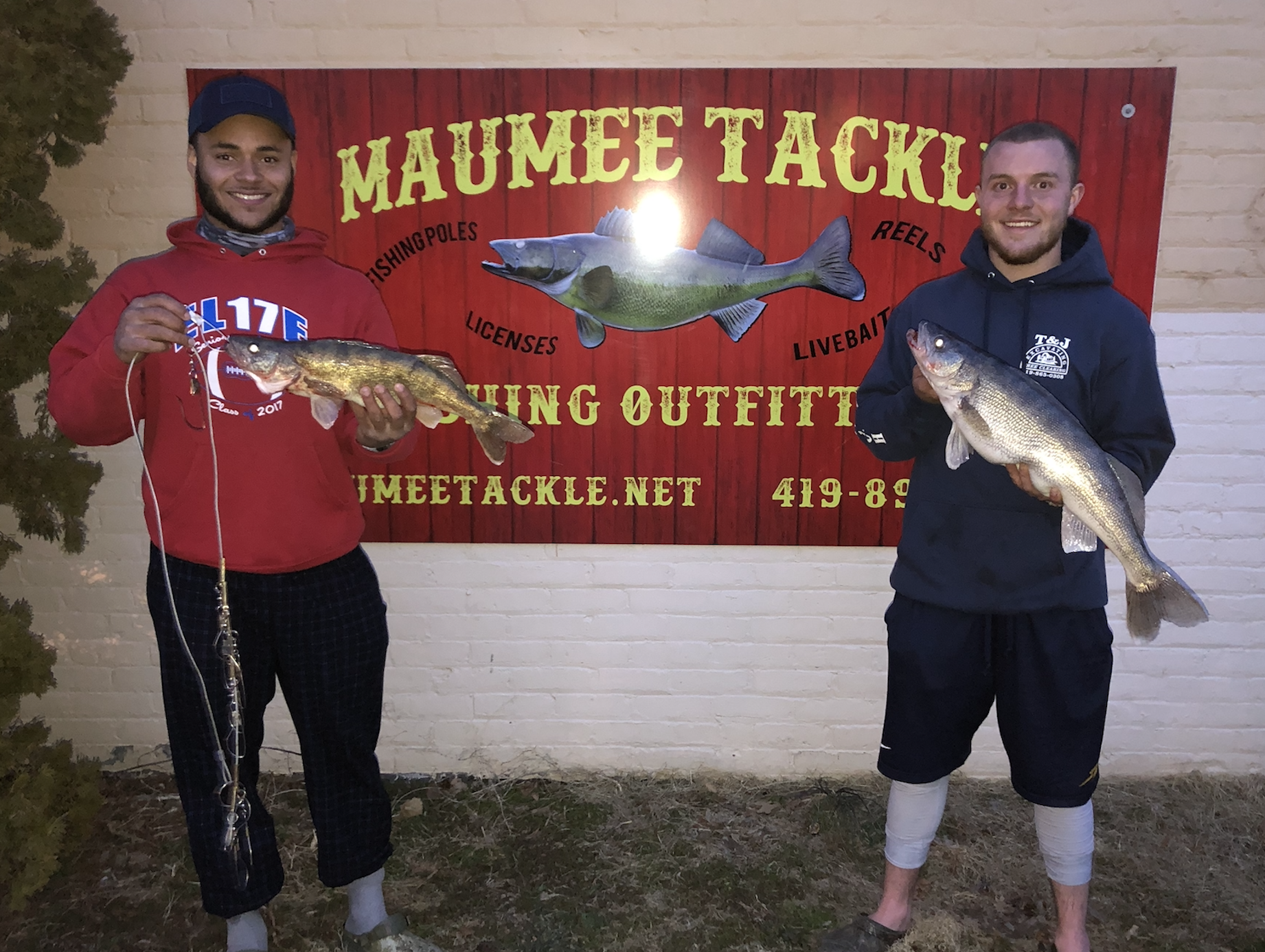 Barometric Pressure
30.38
Sunrise/First cast- 6:57 am
Sunset/Last Cast-6:34 pm
Wading to Bluegrass Island is  permitted.
Weight:Â  Â 1/2 oz- 3/4 oz

Colors: pink head/chartreuse green tail, glow head/pink tail,  orange head/motor-oil tail, orange head/Christmas lights tail
Later in the day yesterday we had a couple walleye brought up to the shop, and heard reports of guys catching some ones and twos out there. From what we heard, Jerome and Bluegrass Island were the places to be. With the warmer weather this week, we should start to see a lot more fish being caught as that water temperature continues to rise and with the rain forecasted for Thursday we should see a nice push of walleye being brought in.
To keep it short and sweet, today is going to be a beautiful day. Suppose to be 65 degrees, and partly sunny. Get out there and give it a shot, a bad day of fishing beats a good day of sitting inside every-time. So get out there and fish and enjoy the warm weather!!
We will start offering our fish cleaning services in the next week or two – once we start seeing more fish consistently being caught and brought in.
Don't forget to stop in and get your picture taken!! We love getting to hear all the fish stories, hear whats working, whats not working, and getting to see some nice walleye!
Have fun, be safe and good luck fishing  
Suggested Baits