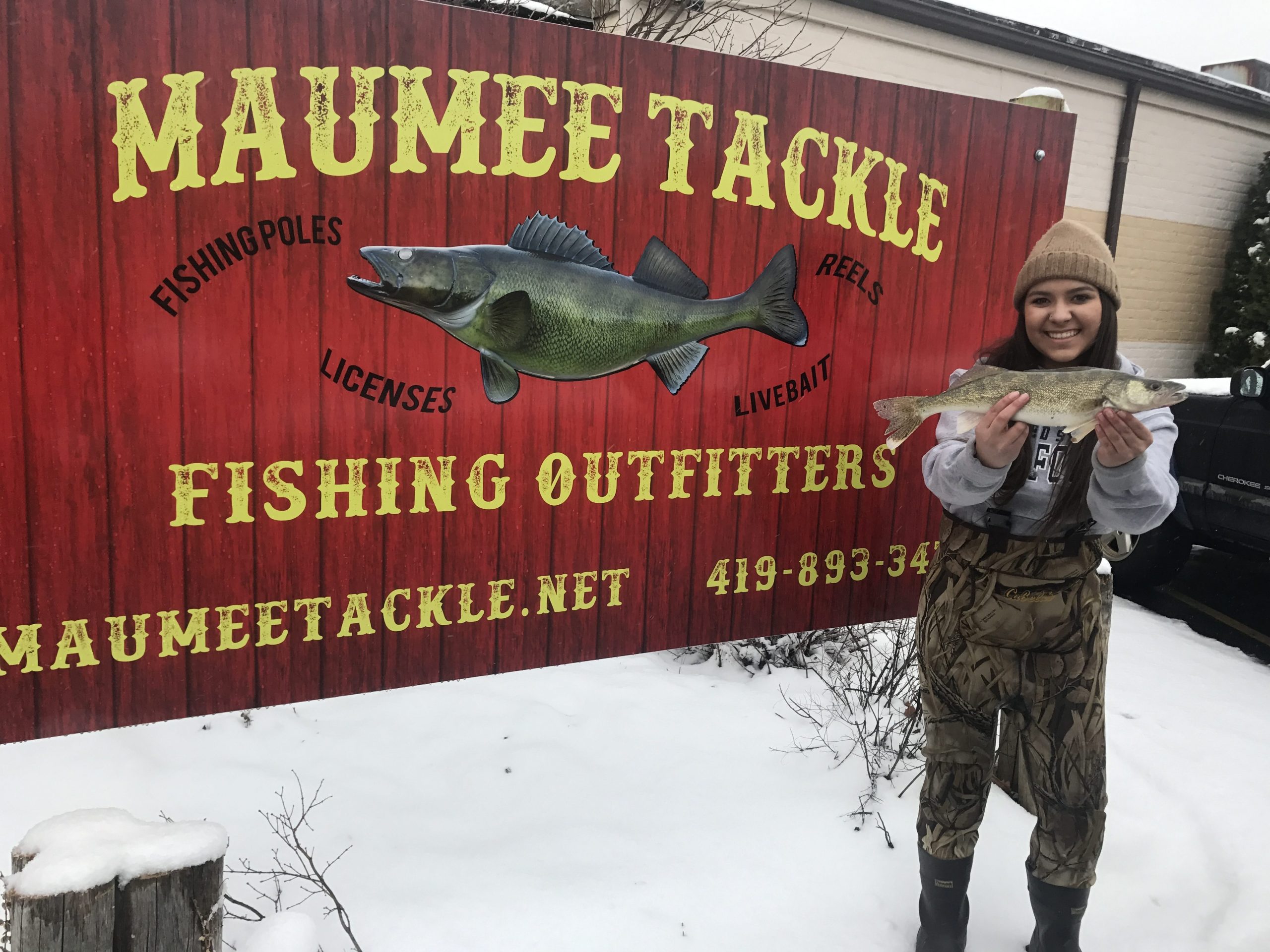 HAPPY NEW YEAR!    
2018  Holds much in store for the Maumee River and surrounding areas. Its just the beginning of January and already we have freezing temps that have a very good base of ice developed, providing anglers with many ice fishing opportunities.
We have some new events planned for this year so I figured I would give you a run down of the first few months of the year of what we have planned .
JANUARY-Ice fishing
 is the practice of catching fish with lines, hooks or spears through an opening in the ice on a frozen body of water. Ice fisherman may fish in the open or in heated enclosures-called shanty's, some with bunks and amenities.
This year is shaping up to be very good with all the local ponds and reservoirs frozen and a very good base of ice developed out on lake Erie allowing anglers to already target Lake Erie walleye and perch.
FEBUARY
February is typically the month that marks the peak of the Icefishing season. Where the Ice is thick and the fish are hungry. It is also the time we look forward to spring and beging to prep for ice out and the SPRING WALLEYE RUN here in the Maumee River.
MARCH
Warmer weather and some rain in the form of thunderstorms head our way . That brings the water temps to around that 40 degree  mark and the Maumee river water flowing into lake Erie will trigger that first batch of walleyes spawning instinct and they will begin  the journey up river.
APRIL
The walleye run is in full swing .
We have our annual tournament planned for Saturday April 14th. Rain date is Saturday April 21st. This will also be customer appreciation day with free burgers and brats all day long.
MAY
The walleye run is coming to a close and the white bass are making their appearance in the river. These voracious  fish come in on their spawning run by the hundreds of thousands.
We will have our first ever WHITE BASS TOURNAMENT- SATURDAY MAY 12TH-rain or shine. This will be an individual tournament -five heaviest fish per angler. The rules will be posted as we get closer.Also in May we will be conducting our first Mother son/daughter fishing clinic. This will be a basic introduction to fishing class taking place on the river-Saturday May 19th .
Right now we are at the beginning of  the "Good ole Days" on the Maumee and lake Erie. The reason for this optimism, an enthusiastic opinion shared by many, is most of the fish from a couple of outstanding hatches in recent years have now matured into "keeper" size walleye at 15-inches or more in length. While many anglers were temporarily frustrated by all of the small fish in the catch this past summer — there were days where boats went through 100 walleye hook-ups just to see 20 legal-size fish — their frustrations should transform into coolers full of satisfaction in 2018, and beyond.
As always we pride ourselves on good customer service , sound fishing advice and affordable prices. And we are looking forward to maybe hearing a few fish stories along the way.
Have Fun, Be Safe, and Good Luck Fishing!

Suggested Baits