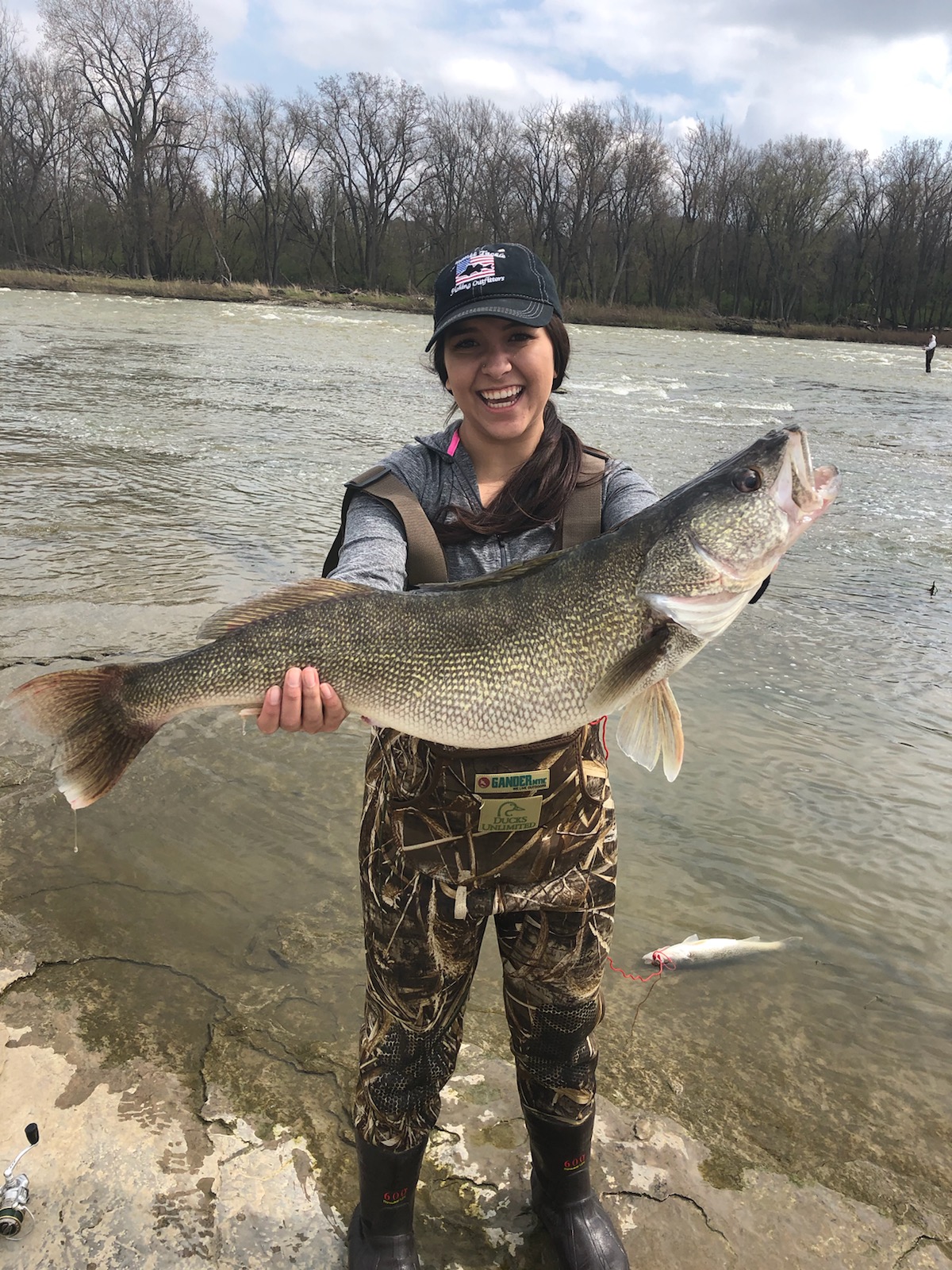 Barometric Pressure
30.22
As we move forward in to this new year I have had a chance to sit down with the calendar and look at what we as Maumee Tackle  are going to do for 2021.  Its cold and dreary out there right now so here is something brighten your day and look forward too.
MARK YOUR CALENDERS
2021 WALLEYE TOURNAMENT – SATURDAY APRIL 24THÂ  RAIN OR SHINE – NO RAIN DATEÂ  SOÂ  I SAY AGAIN..RAIN OR SHINE
This year will be slightly different as the daily limit is 6 walleye- So team weigh in will be for the 7 heaviest jacks .
The Valenti Brothers got to hang on to their 2019 championship title for an extra year, since we didn't have a 2020 tourney.  Whose gonna get 'em, or will they do it again!!???
2021 WHITE BASS TOUNAMENT- SATURDAY MAY 15Â  RAIN OR SHINE. EVERYMAN FOR HIMSELF -5 HEAVIEST FISH
POTENTIAL RIVER GUIDE SERVICE- WE ARE LOOKING INTO THE PROSPECT OF PROVIDING A GUIDE SERVICE DURING THE WALLEYE RUN. DETAILS FORTHCOMING. 
WHITE BASS STATE RECORD- Two years ago I put a bounty on the White bass state record. The current record for the state of Ohio White Bass is 4 lbs 21 inches caught July 1 ,1983 by Ira Sizemore in Cincinnati,OH.- When that lucky angler beats the state record we will weigh, certify, serve as witness and help the angler fill out the application.  We will call the news as well to make you famous.  When the record is officially beaten the new record holder will receive a $500 gift certificate to Maumee Tackle and we will pay for the mount. . There are numerous rules to certifying a state record-one of them being that the fish will have to be turned over to state certification officials for inspection – first and foremost to verify the species and to prevent cheaters from turning in a tank raised fish or one full of sinkers etc. Ohio Record fish are determined on the basis of weight only. Current state record white bass pictured below. 
Kayaks-At Maumee Tackle and Kayaking Outfitters we provide full service kayak trips in  Maumee  Ohio.  We supply everything you need- a life jacket, paddle, and a shuttle ride to the river and back to the store.​ We will begin our rental season most likely  in mid May or whenever weather and water conditions permit. This year we will be extending our rental hours to include evening kayak trips-all kayaks must be out of the water by 8pm. 
Kayak Sales- Jackson- Perception- Pelican -Wilderness Systems Brands all in Stock. 
AS ALWAYS WE LOVE YOU GUYS AND THANKS FOR  ALL THE SUPPORT LAST YEAR -WE LOOK FORWARD TO MAKING THIS ONE EVEN BETTER!  
Suggested Baits