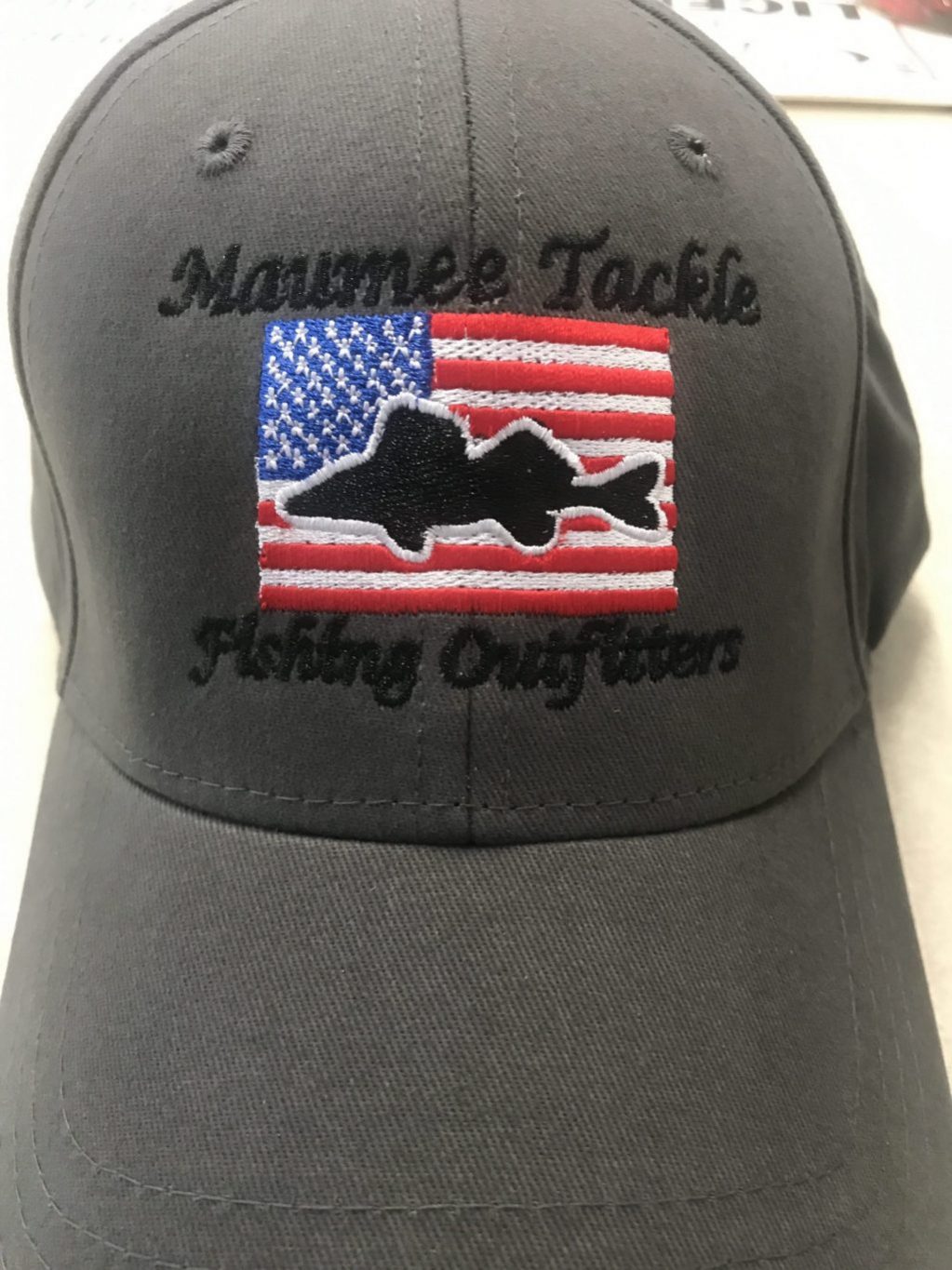 Barometric Pressure
30.45 in
As winter progresses and spring slowly approaches many anglers that arent out ice fishing are taking inventory of their fishing gear and asking the question" whats the best rod and reel combo available for the Maumee river and the walleye run" . Of course there are many factors that need to be taken in to account -durability, sensitivity, fit and feel, and affordability.
There are hundreds of variations of rod/reel combinations that will do the trick, but I'm just going to highlight  several combos that will meet the criteria required to fish with confidence in the Maumee. Lets keep in mind that the spawning  grounds of the Maumee is brushy and rocky. That's why the Walleye and White Bass love this section of the river, there are millions of places for their eggs to stick and germinate into hatchlings.  This brushy /rocky river is also hard on rods and reels, you're going to get snagged quite a bit.
Most of  the below mentioned rods come in a recommended length of 6'6″ to 7′. Longer and shorter options are available but we think that 6'6″- 7′ is optimal for casting and fighting power.
St.Croix Eyecon walleye rods. Built on a very responsive SCII graphite blanks with technique-specific actions for just about any walleye fishing scenario.  Recommended lengths 6'6″-7′.
Pfleuger President Reel-
10 Bearing System – Corrosion resistant stainless steel ball bearings
Graphite Body and Rotor – Lightweight graphite reel
Braid Ready Spool
Sealed Drag System
Slow Oscillation Gearing
Aluminum Handle – Aircraft grade aluminum
Fenwick HMX-
Smooth intermediate carbon fiber blank
Fuji® reel skeleton and full reel seats
Sea Guide SS316Â Stainless sloped guides with Zirconium inserts
Premium Cork and TAC grips in split and full handle model
Shimano Sahara Spinning Reels debut a distinctive look while delivering enhanced, top-drawer performance at a modest price point. Lightweight but impressively strong, Sahara FE Series Reels sport a graphite frame, rotor, and sideplate for a weight savings you'll feel in an instant. Sahara FE Series Spinning Reels feature a smooth, four-bearing system.
Maumee Custom Rod
– 7 foot, 1 piece Rod
– Medium Action, Fast Tip
– Composite Graphite  Rod
– # 6-15 Line Weight
– 1/8 – 3/4 oz Lure Weight
– Hook Keeper
–  8 Braid Rated Guides
Abu Garcia Silver Max reel
5 ball bearings + 1 roller bearing
Lightweight graphite body and rotor
Machined aluminum spool
Everlastâ"¢ bail system
Slow Oscillati on
Rocket line managementâ"¢ system
Rocket Spool Lip Designâ"¢
Offering serious performance with cutting edge design, the Silver Max™ spinning reel features the latest in design advancements with its Rocket Line Management system™. It features five bearings along with an additional instant anti-reverse bearing that stops fish in their tracks and an Everlast™ bail system.
Smooth performance at a great value! The President spinning reel is first in its class in both features and performance, delivering a reel that will impress over and over again. Paired with an extremely responsive and sensitive IM-8 rod for an unbeatable combination.
10 Bearing System – Corrosion resistant stainless steel ball bearings
Braid Ready Spool – Allows braid to be tied directly to spool
Aluminum Handle -Â Aircraft grade aluminum, extreme durability
I-M8 Graphite Rod – High modulus graphite blank construction, lightweight sensitivity
Stainless Steel Guides - Strong and corrosion resistant guide system
6 ball bearings + 1 roller bearing provides smooth operation
Lightweight graphite body and rotor
Machined aluminum spool provides strength without adding excess weight
Everlast™ bail system for improved durability
Slow Oscillation provides even line lay with all types of line
Rocket line management™ system provides better control for all types of lines
Rocket Spool Lip Design™ allows better control of line coming off the spool
24 Ton graphite rod for a lightweight balanced design
High density EVA gives greater sensitivity and durability
Texas rigged hook keeper for all bait applications
Taking design cues from the Orra® and Revo® lineups, the Pro Max™ spinning combo boasts the same exceptionally smooth package as it's low profile counterpart with a lightweight graphite frame and seven bearing system. The Pro Max spinning reel combo also features our Rocket Line Management system™ allowing maximized casting distance while reducing wind knots.
The Pflueger Trion spinning reels & combos are the workhouse of the Pflueger product line-up. Performance & quality only seen in reels twice its price. The Trion is truly 'The Smart Choice™'.
7 Bearing System – Corrosion resistant stainless steel ball bearings
Aluminum Spool – Lightweight, durable, aluminum spool design
Aluminum Spool -Â Lightweight, durable, spool design
I-M6 Graphite Rod - Mid-modulus graphite blank construction, lightweight sensitivity
Stainless Steel Guides – Strong and corrosion resistant guide system
Have Fun, Be Safe and Good Luck Fishing
Suggested Baits
Warning
: Invalid argument supplied for foreach() in
/srv/users/mbtuser/apps/maumeetackle/public/wp-content/themes/maumeetackle/report-single.php
on line
41