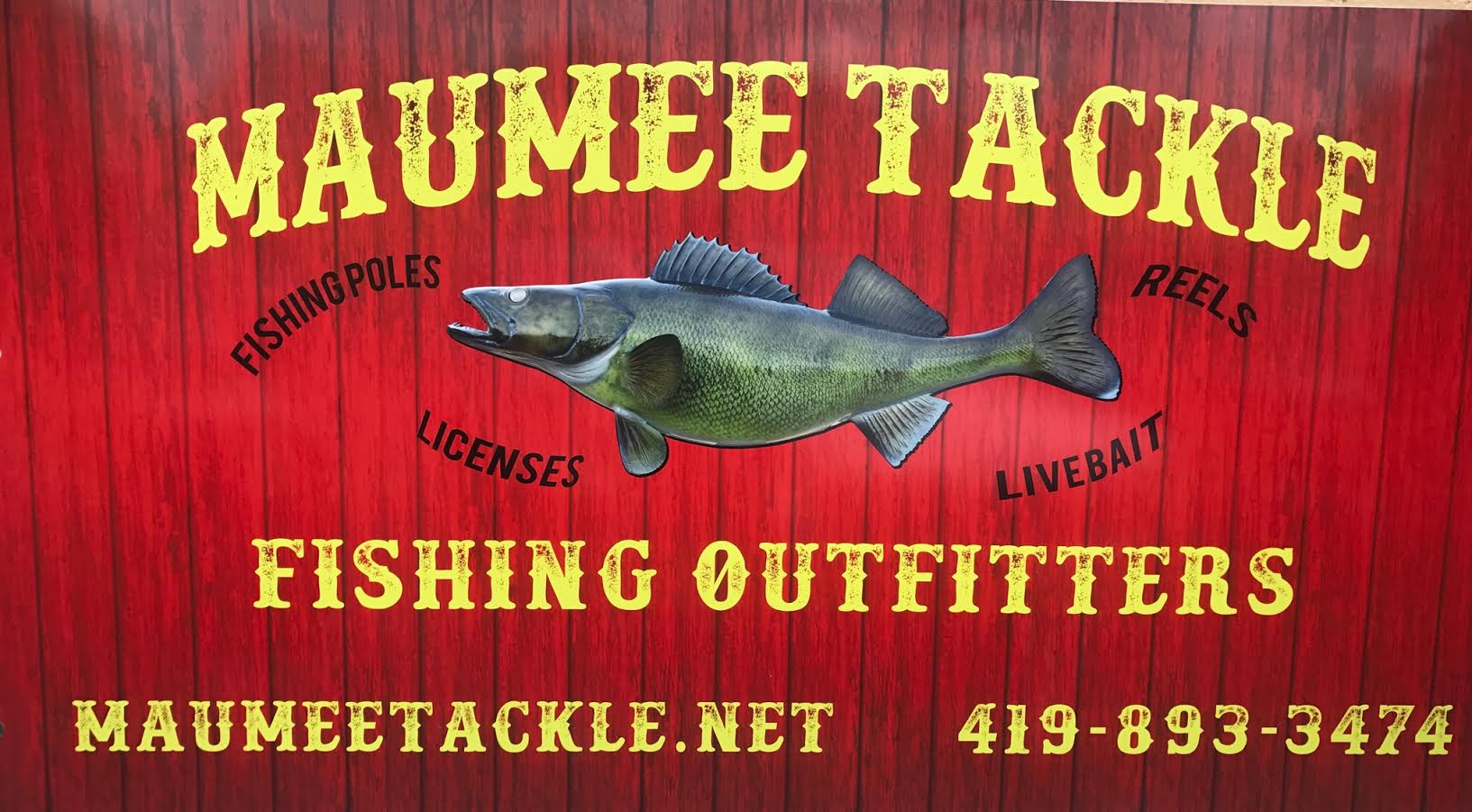 Water Temperature
68 degrees
Barometric Pressure
28.98 rising
As a veteran owned business I am  proud to announce the launch of a new  product line as part of the ongoing evolution of our company's brand. The first step in our efforts to evolve in to the full blown  "Maumee River Sporting Goods" store that I envision is to enter into Firearms Sales.  That's right , we got our Federal Firearms License, and initially we  will be bringing in a small rack of fire arms and ammunition. Starting  Saturday September 29th , 2018 we will have our new gun case open and firearms ready for sale.
Our business has grown and evolved over the years, and I felt it was time for a new venture utilizeing the space we have available. Since I was a kid I always enjoyed going into a local sports shop listening to the old guys talk hunting and fishing , browsing around checking out all the gear, and of course the gun rack always held my attention.  In the age of Big Box Outdoor stores we here at Maumee Tackle are still trying to keep it personal. Bringing in firearms just adds to the "old fashioned sporting goods store" feel that we all enjoy.
-This Fall we will start out with a 14 gun rack.  I am going to stock primarily long guns geared toward hunting and target shooting. — for example   .22's ,  .30 .30s ,   shotguns of various caliber and other guns of that nature.
-Getting closer to winter I will bring in a case of select hand guns as well.
-We will have a case of basic ammunition in stock .
-As we progress and grow we will bring in more firearms and accessories.
-Right now we will not buy, trade or consign firearms -new gun sales only.
-At this time we are able to process firearms transfers. This means that if you purchase a gun from an online gun dealer we can accept the delivery and for a $25 fee process the backround check, do the paperwork and the transfer the firearm into your name.
Currently I am listed to accept transfers from the following online gun brokers. If you have a favorite gun dealer that is not listed just let me know and I will get in contact with them to get set up.
BudsGunShop.com
Gunbuyer.com
GrabAGun.com
CheaperThanDirt.com
ImpactGuns.com
Kentucky Gun Company .com
Palmetto State Armory.com
Guns America .com
FAQS
Can a gun be sent to my house?
No, all firearms must be sent to a FFL (federal firearms license) dealer.
Do I need to have a background check?
Yes, all firearms purchases require a federally mandated background check to be completed by the FFL dealer at the time the firearm is picked up, including in store purchases.
Can I have the background check done before buying a gun?
No, the background check must be completed at the time the firearm is transferred from the FFL dealer to you.
Do I need to have a concealed carry permit?
No, you do not need a carry permit to buy a gun .
Is it legal to buy a gun online?
Yes! It is entirely legal to purchase a firearm online, but the firearm must be shipped to a licensed FFL dealer.
Why does the firearm need to be shipped to a FFL?
The Gun Control Act of 1968 outlined new rules for selling and transferring firearms. As a result, it is now federal law to have all firearms shipped to a FFL dealer so the person the firearm is being transferred to can fill out the proper paperwork and complete the required background check.
– We have accounts set up with several firearms distributors, so even if we dont have a particular firearm in stock  I can have it ordered up and delivered with in week or less.
MORE NEWS!
I am currently in negotiations to take over the entire building that we occupy. If and when that happens the  plan is to open the other side ( where Prism Glass shop used to be) and stock a full line of canoes , kayaks and  accomanying accessories.
Oh yea,  and more space means first and foremost -MORE FISHING STUFF!
Whether shooting, hunting or fishing, our goal at Maumee Tackle is to have what you need to be successful on your next outing.
As always -Thank You For Your Support
Have Fun , Be Safe and Good Luck on your Adventures
Suggested Baits