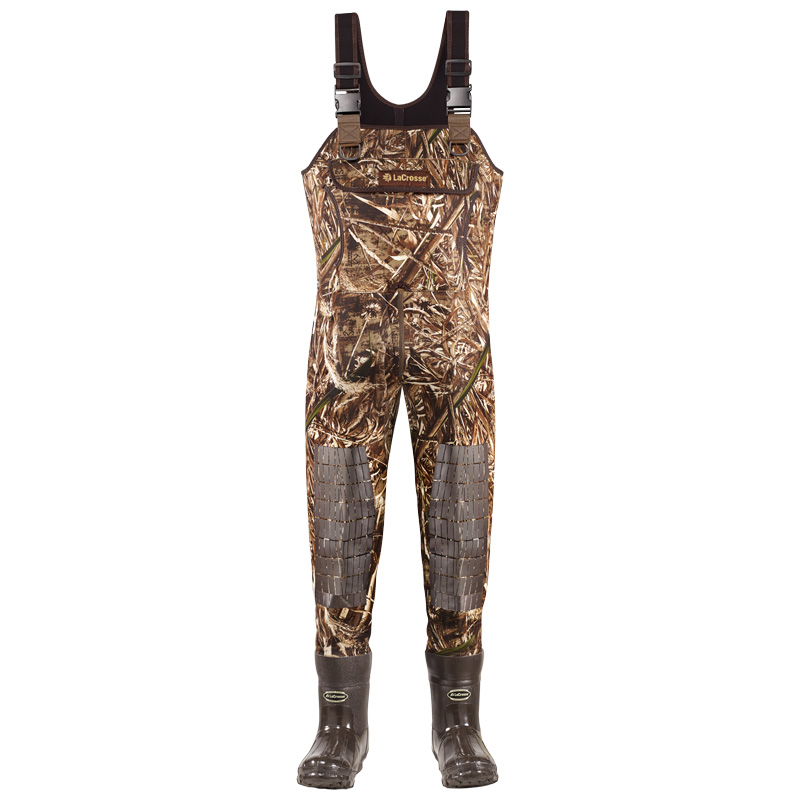 In preparation for the spring we are all stocked up on bootfoot waders.
We know that fishermen come in all shapes and sizes . So we carry "stout"  " king" and "expandable " size waders for those that are short/big and those that are 6'4" and taller.
Women and youth waders available as well.
We have 3 types of non- insulated waders ranging in price from $55 to $95.
We have insulated Lacrosse brush-tuff 5mm neoprene waders , the main picture above, for $229.99(compare at the big box stores for $280).
Lacrose teal waders in adult and youth sizes.$169.99
Proline 3.5mm insulated neoprene. waders. $139.99
Winchester3.5 insulated neoprene waders. $159.99
Hogeman insulated neoprene waders . $109.99
And of course all the wader accessories- belts, patch kits and wading staffs.