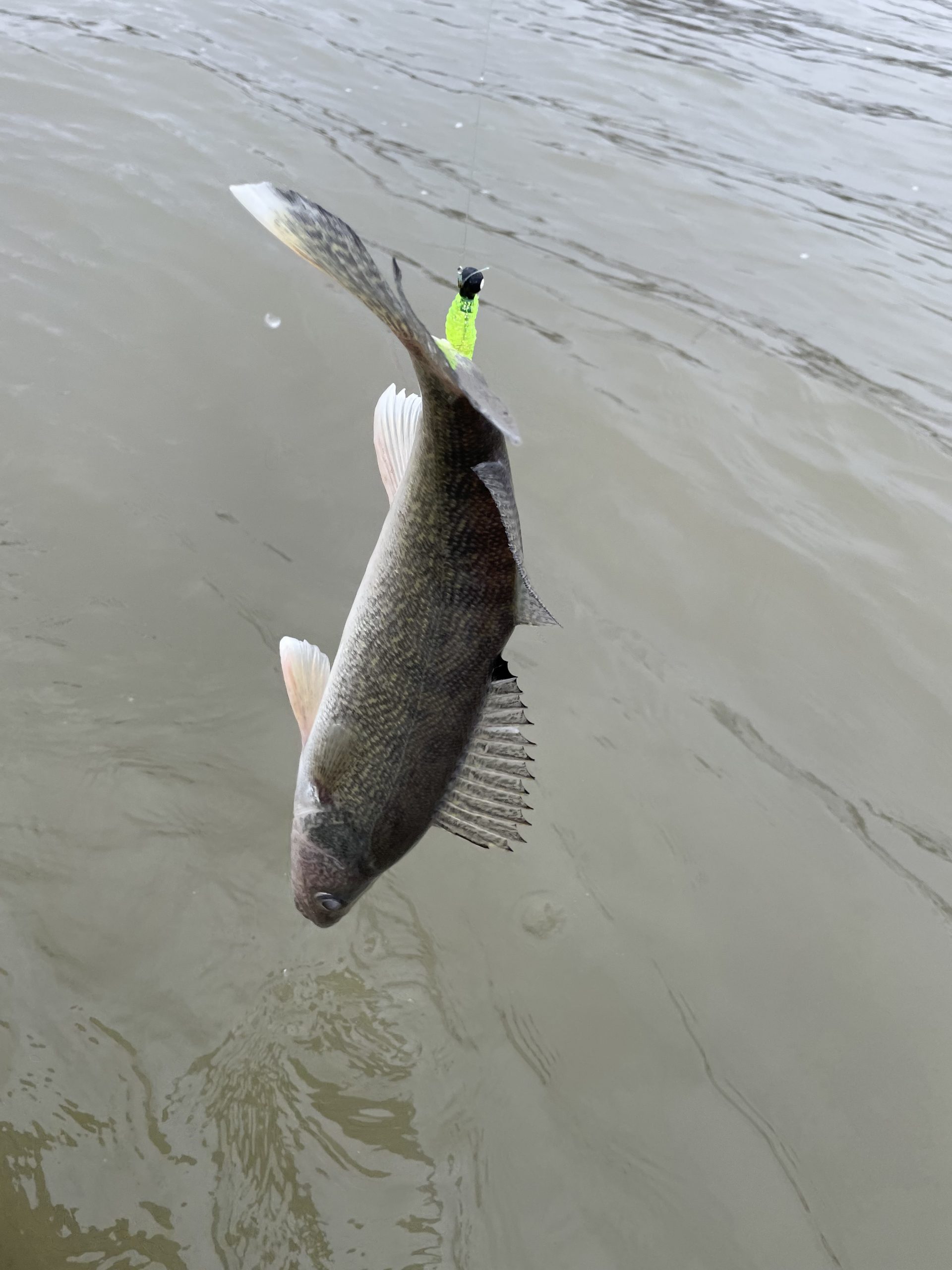 Barometric Pressure
30.22
SUNRISE/ FIRST CAST-7:42 am
SUNSET/ LAST CAST-7:43 pm
WEIGHT: 3/4- 1  Oz    
BLUEGRASS ISLAND: Open to cross 
*click images to enlarge*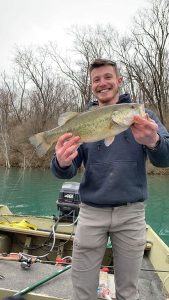 Phew…been a cold couple of days and then on top of it that wind picked up yesterday, which made it tough fishing. We did get some rain in the area, but not a whole lot, just enough to bring it up a few inches and maybe trigger in another push a fish from the lake. We saw a few limits coming from Buttonwood, Jerome Rd.,, Rapids , Davis overlook, but again there wasn't any particular spot that was hot. Greenheads and green tails was the common theme among the fish being caught.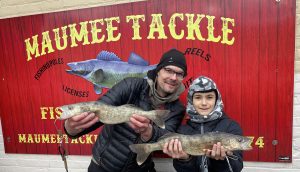 Here we go! Today is the first day/start of our  2023 Walleye Tournament. Pictured below is our first official weighed in fish, coming in at 2.54 pounds.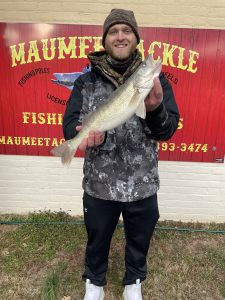 SNAGGED FISH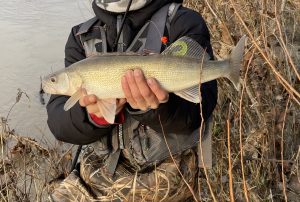 Now, before you guys get all in a tizzy, every single creature in these pictures was released back into the wild unharmed. In both Lake Erie and the river systems walleye generally spawn March and April, when water temperatures are between 40 and 50°. They come in to spawn in prolific numbers. Walleye are nocturnal so most of their feeding and spawning happens at night, that is one of the reasons why there's no night fishing permitted here on the Maumee River. Even with the single hook rule ( no treble hooks) quite a few of these fish get snagged. What happens is we throw our line out, the hook is moving around in the current and weather a fish attacks it or inadvertently bumps into it, the fish get hooked in a part of his body other than its mouth. When this happens, reel the fish in ,  unhook it, show everybody what a whopper it is, and throw it  back in the water. Sometimes this last part doesn't happen and the snagged fish goes on the stringer. The last three days we have heard  a few stories of the Department of Natural Resources Officers along the river ticketing anglers for snagged fish. Most game fish species are off limits For snagging. Game fish are normally defined as bass, panfish, trout, salmon, walleye, catfish, muskie, northern pike. In general, common carp, gar, buffalo and suckers are the main species classified as rough fish.  These types of fish are not monitored by fish and wildlife as closely as the more desirable sport fish but limits and regulations for snagging do still apply.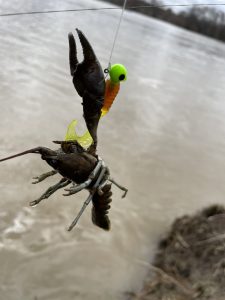 Throw the undersized fish back, commonly referred to as dinks, as well.
Have fun, be safe, and good luck fishing
Suggested Baits
Maumee Tackle T-Shirt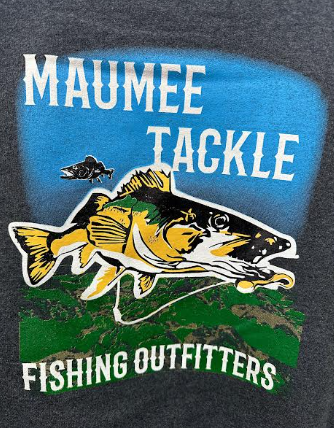 Buy Now