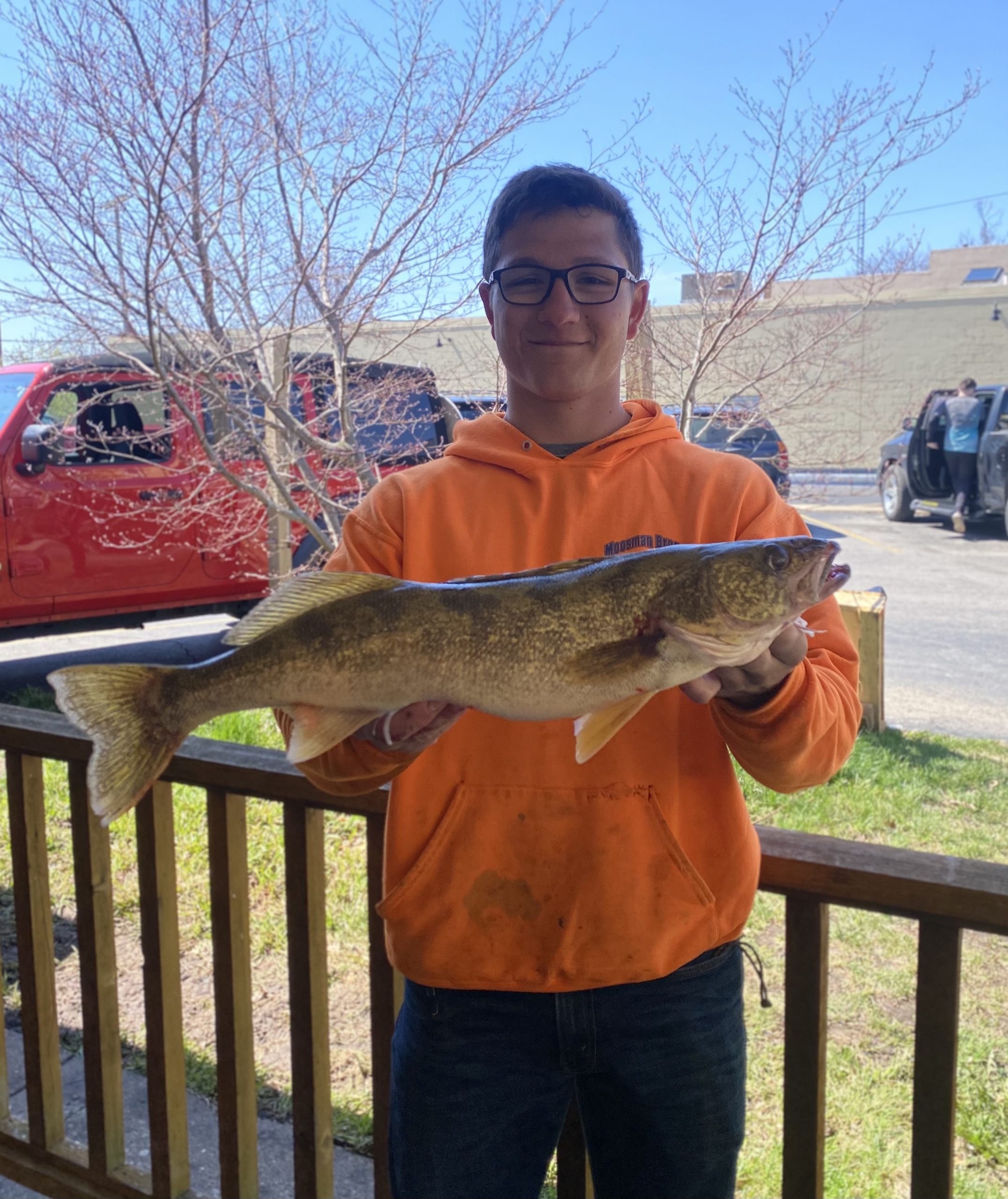 Water Temperature
46- warming
Barometric Pressure
30.20
SUNRISE/ FIRST CAST -6:43 AM
SUNSET/ LAST CAST – 8:22 PM
WEIGHT:1/2- 5/8 oz
Bluegrass Island- -open to cross 
Pictured above is our Big Jack Winner from last week!
We saw a few  limits yesterday we had some anglers head out late  and get walleye just before last cast.  By the way sunrise to sunset fishing only is still in effect until May 1st. With the lower water walleye were mainly taken from Bluegrass island , Buttonwood park, and Jerome Rd rapids areas. We did hear of a few taken at Orleans park but you have to wade waaaaay out there to get to that deeper moving water. With today's nearly identical conditions  those same areas would be the best to try. Most anglers yesterday also reported multilpe species being caught , catfish, white bass, smallmouth bass, walleye and the ever present sucker ..sucka.
So the weather agitators initially said 80s this coming weekend, I don't know about all that but it will be warmer than it has been in a long time. If you are planning on getting in on the walleye, this weekend is going to be the time to do it.  It has been a cold spring with no significant rain so it has kept the river cool and the walleye in and spawning. Plan the trip and give it a shot. 
MAUMEE RIVER OUTFITTERS-Our Kayak and Fishing shop in Grand Rapids OH will be opening for the season Saturday April 30th.
Its still a bit to cold for any kayak /downriver rental trips , but we are getting there.
*click to expand images*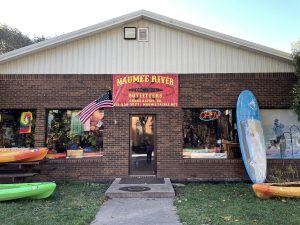 As of 2021, we expanded into Grand Rapids! We opened our secondary location "Maumee River Outfitters". We offer kayak rentals & sales here; along with selling fishing gear, kayak accessories, live bait, fishing/hunting licenses, and watercraft registrations!
Maumee River Outfitters Location:
24287 FRONT ST, GRAND RAPIDS OHIO,43522
Phone Number: 419-830-3077
WADER BLOWOUT  SALE-
Starting on Saturday(4/23)  through Sunday(4/24) ALL waders will be 20% off! So if you've been waiting to invest in a pair, or get a backup pair now is the time! We have a little bit of everything left – if you're looking for a basic backup – we've got the Hodgmans available in either 200G or 600G thinsulate. If you're looking for heavy duty & warm we've got LaCrosse available in anywhere from 1000G – 1600G thinsulate. These can be great for duck hunting as they have a brush tuff resistance! We also still have some breathable waders left which is lightweight & very comfortable especially this time of year. We do still have some of our speciality sizing left such as King, Stout & Expandables & our large boot sizes left! We also have a few pair of women's waders left!! Give us a call with any questions! 419-893-3474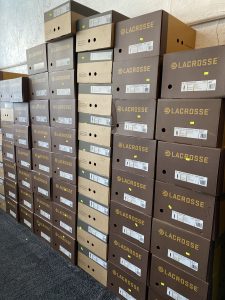 JUST RESTOCKED ON WAXWORMS & SHINERS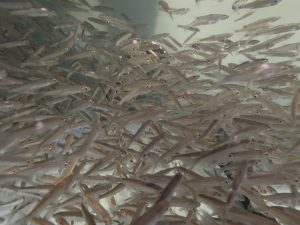 Have fun be safe and good luck fishing.
Suggested Baits
Kayak Rental - Down River Trip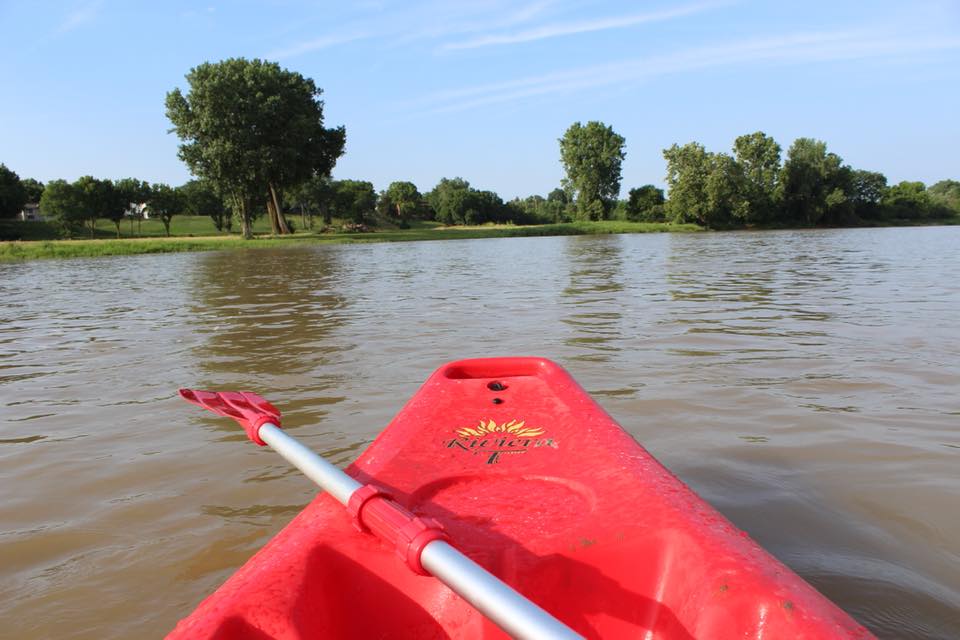 Buy Now