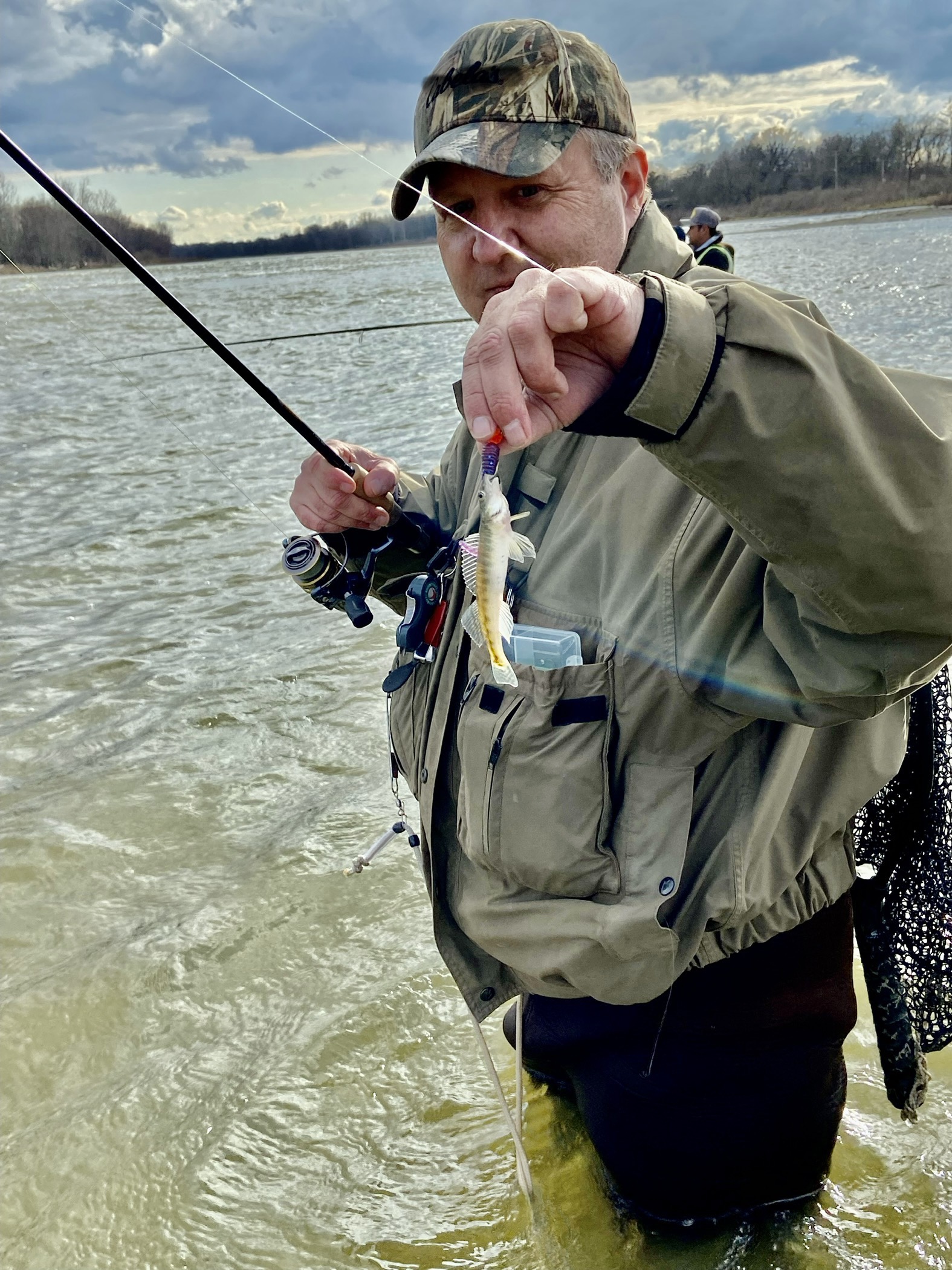 Barometric Pressure
29.64
Hot color for those trophy's like the one pictured above-orange head/purple tail.
SUNRISE/ FIRST CAST – 7:02 AM
SUNSET/ LAST CAST – 8:09 PM
WEIGHT:  1/2  – 5/8 oz
BLUEGRASS ISLAND: Good to cross today
Colors: Orange Head/Purple Tail, Yellow Head/Firetiger Tail, Orange Head/glow tail, Pink head/Black Tail .
Yep , Im tired of this cold spring..how bout a nice (1 day) spring drenching rain followed by  4-5 days of 60 degree weather. Well mother nature doesn't take requests , so we fish the weather we are dealt.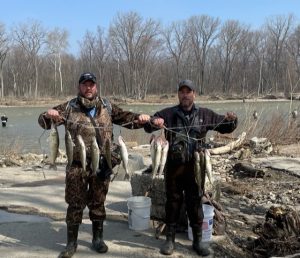 Walleye are cold-blooded creatures and when they are warming up to an optimum temperature in the spring, setbacks such as cold fronts like what we have been going through makes them sluggish. Slowing down your presentation and down-sizing lures can make a differance after an early spring cold snap.  Some of the anglers that had success used a heavier weight to slow down the lure bounce/ presentation. The water is clearer than it has been all run, so its time to try the smaller jig heads.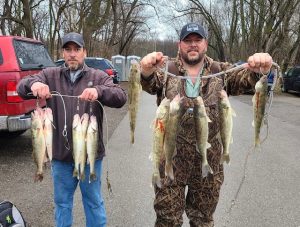 Since we didn't get the rain that we wanted we are now counting on the upcoming warm up to spark some serious action- that is the hope anyway.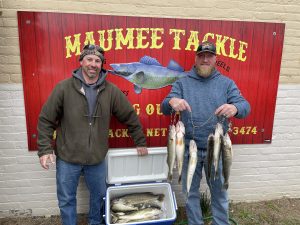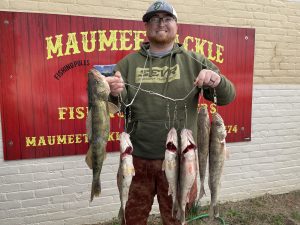 Have fun, be safe and good luck fishing.
Suggested Baits