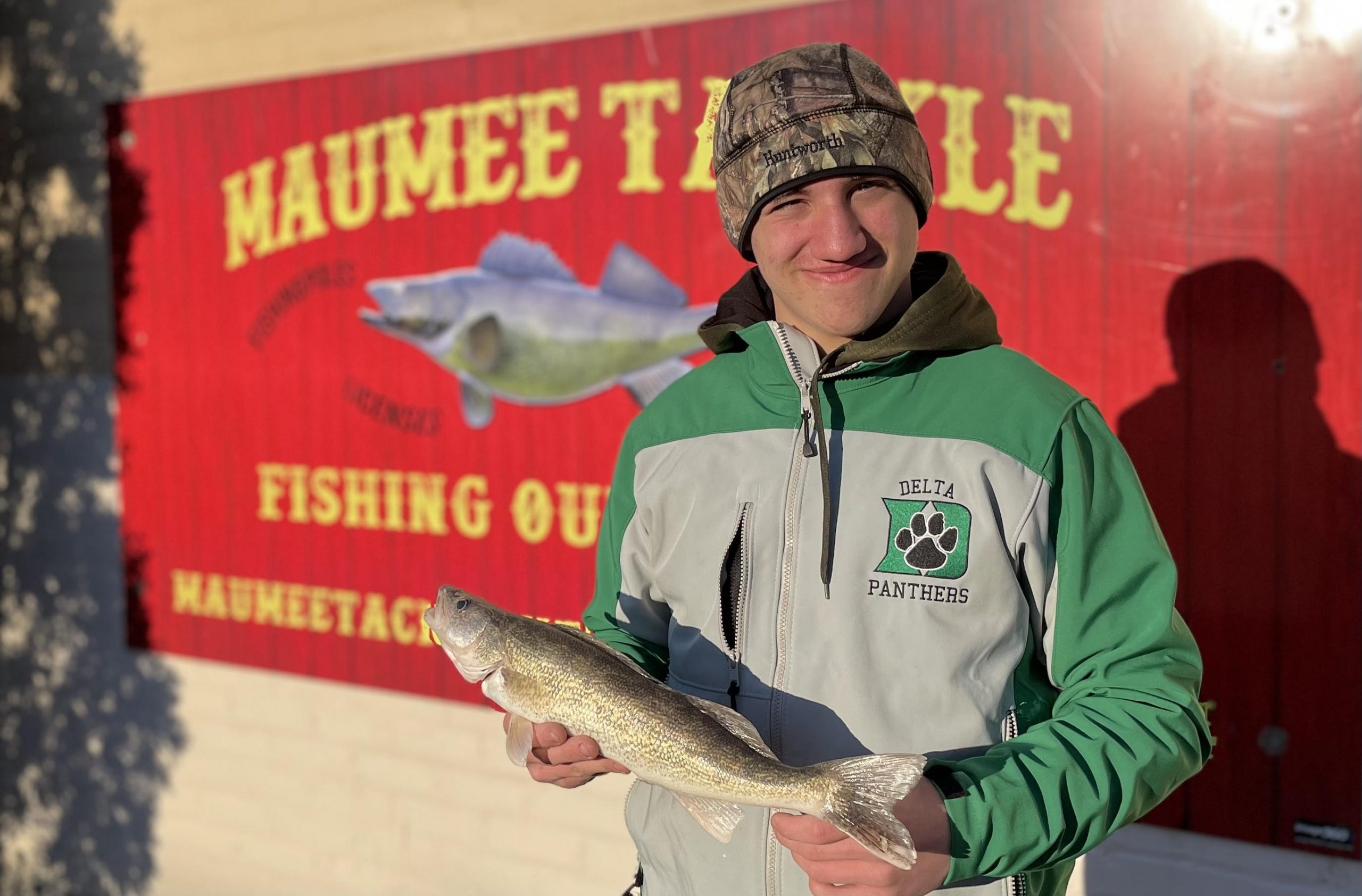 Barometric Pressure
30.03
Tough day- but he did it–First walleye ever! Congrats!
OPEN  6AM-8PM  MON-SAT
6AM-6PM SUNDAYS

SUNRISE/FIRST CAST – 7:48 AM
SUNSET/LAST CAST – 7:39 PM
WEIGHT:  5/8    –   3/4 oz 
Employee Favorite Color Combos: Pink Head/Green Tail (Buckshot Special), Yellow Head/Pink Sparkle Tail (Molly Rig – "When in doubt send Molly out"), Black Head/Shimmer Shad Tail (Mario – Stealth Attack)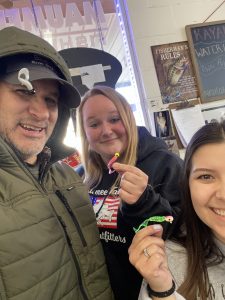 BLUEGRASS ISLAND: at the permitted level- might want to wait til day light to cross.  Take your time, dont try to hurry, someones already in your spot. 
Cold(15 degrees) and wind Sunday morning finally gave way to some sunshine later in the afternoon. Today we may get into the mid 50s-so it will be bearable at least. Cmon fishy fishy–there are plenty in the river , lets see if they bite today.
All public areas are accessible today. Buttonwood , Bluegrass Island, Ford st, all along the Towpath and Jerome rd rapids. Oh  yea..Davis overlook too.
We appreciate everyone continuing to support our store and remind you all, to continue to shop small! Times like these are when small businesses need your support the most!
Have fun, be safe and good luck fishing
Suggested Baits
Maumee Tackle Short Sleeve T-Shirt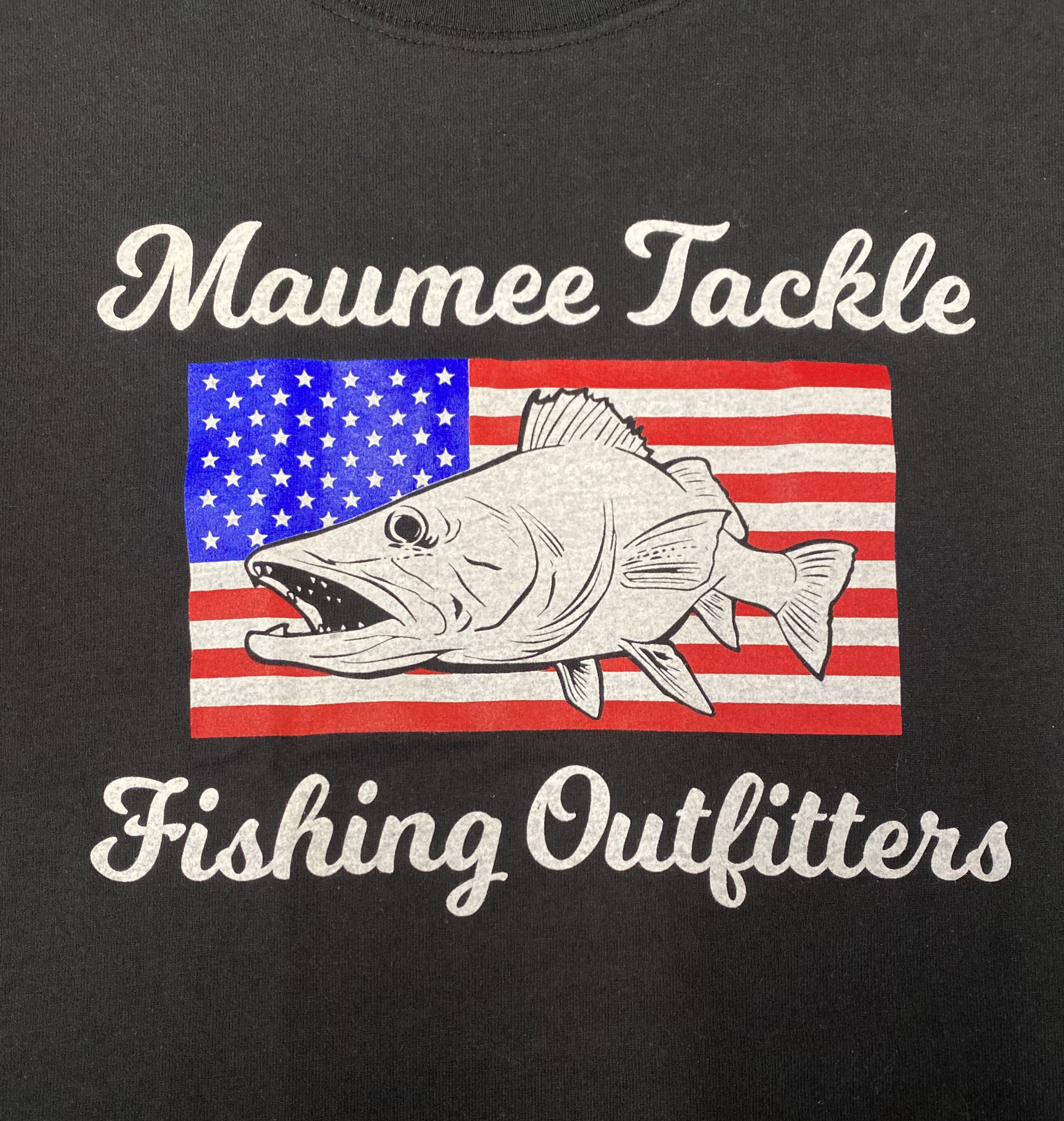 Buy Now