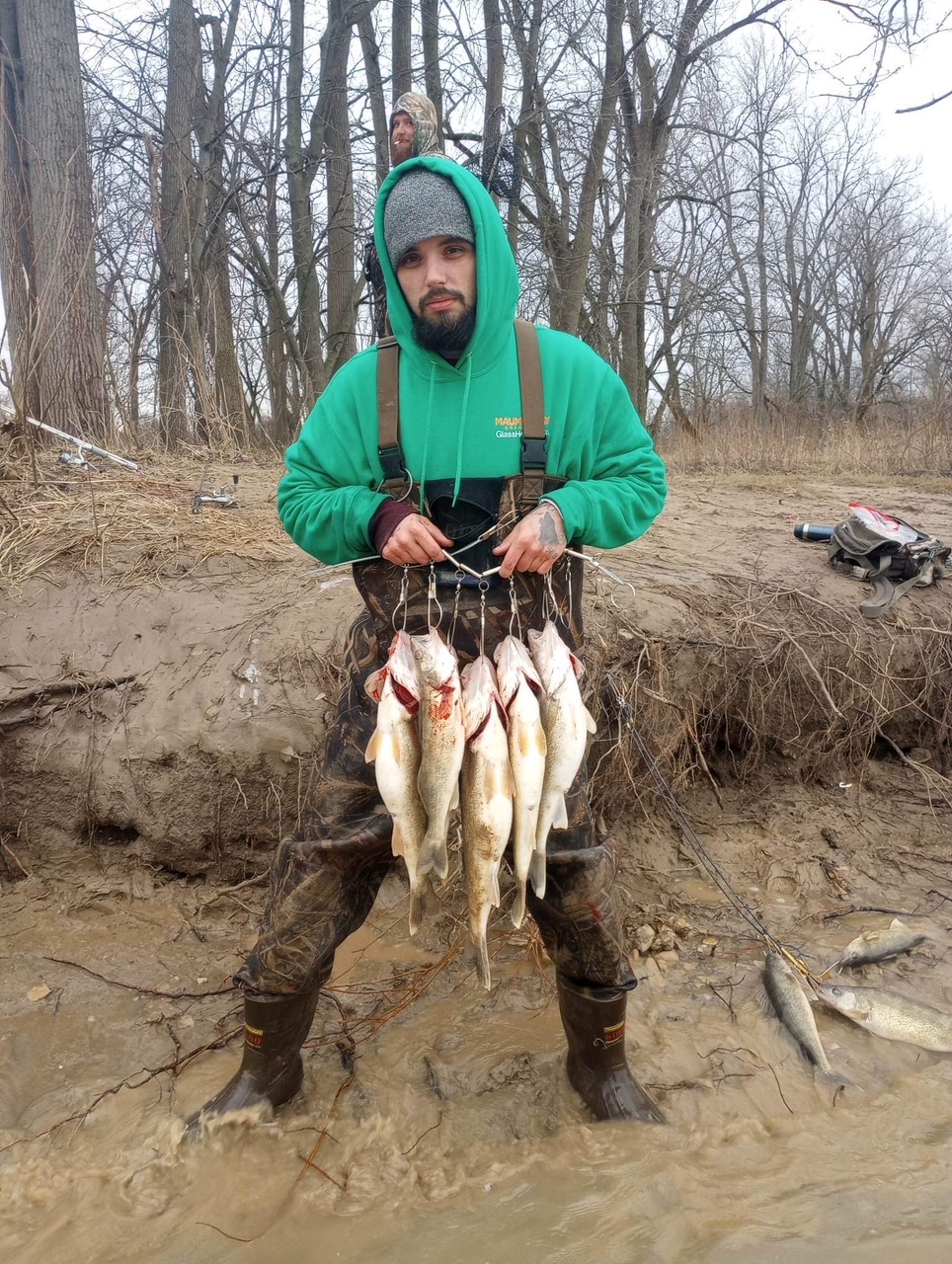 Water Temperature
44degrees
Barometric Pressure
29.94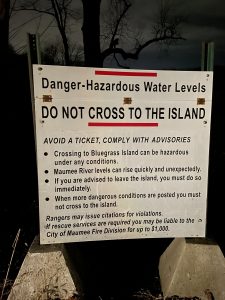 This has been a fun weekend of fishing, lots of fish, lots of smiling faces.
SUNRISE/ FIRST CAST-7:14 am
SUNSET/ LAST CAST-8:01 pm
WEIGHT: 3/4  to  1 oz  and up
BLUEGRASS ISLAND: Do not cross. Who needs its anyway…lol. Been great fishing  at all access points for 5 days straight.
.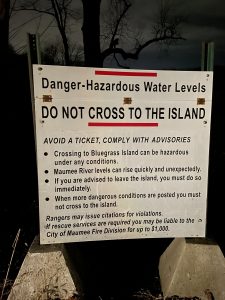 Water level should have crested last night , will now steady out and drop midweek. The river is packed full of spawning walleye.
High water areas , TOWPATH, ORLEANS PARK, WHITE ST ACCESS. Maybe DAVIS . 
We get a lot of questions as to what and where is the TOWPATH.  For much of its 9-mile length, the Towpath Trail traces the Maumee River. It traverses three parks as it follows the former Miami & Erie Canal (circa mid-1800s).  Was used to tow barges with freight and passangers via mule power back then.  In our fishing section here in Maumee it starts at White street and goes on up to side cut park-just to the tip of Bluegrass island. 
Pink , Orange and white heads with bright color tails have been the common successful baits. 
Today-Partly sunny, with a high near 61. Southwest wind 7 to 10 mph
Fish cleaners on duty daily til last cast or later. 
Have fun be safe and good luck fishing .
Suggested Baits
Cortland MasterBraid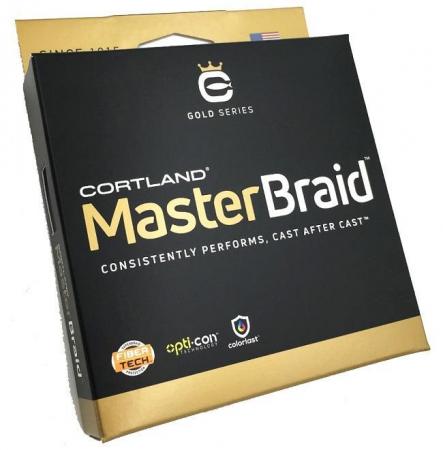 Buy Now