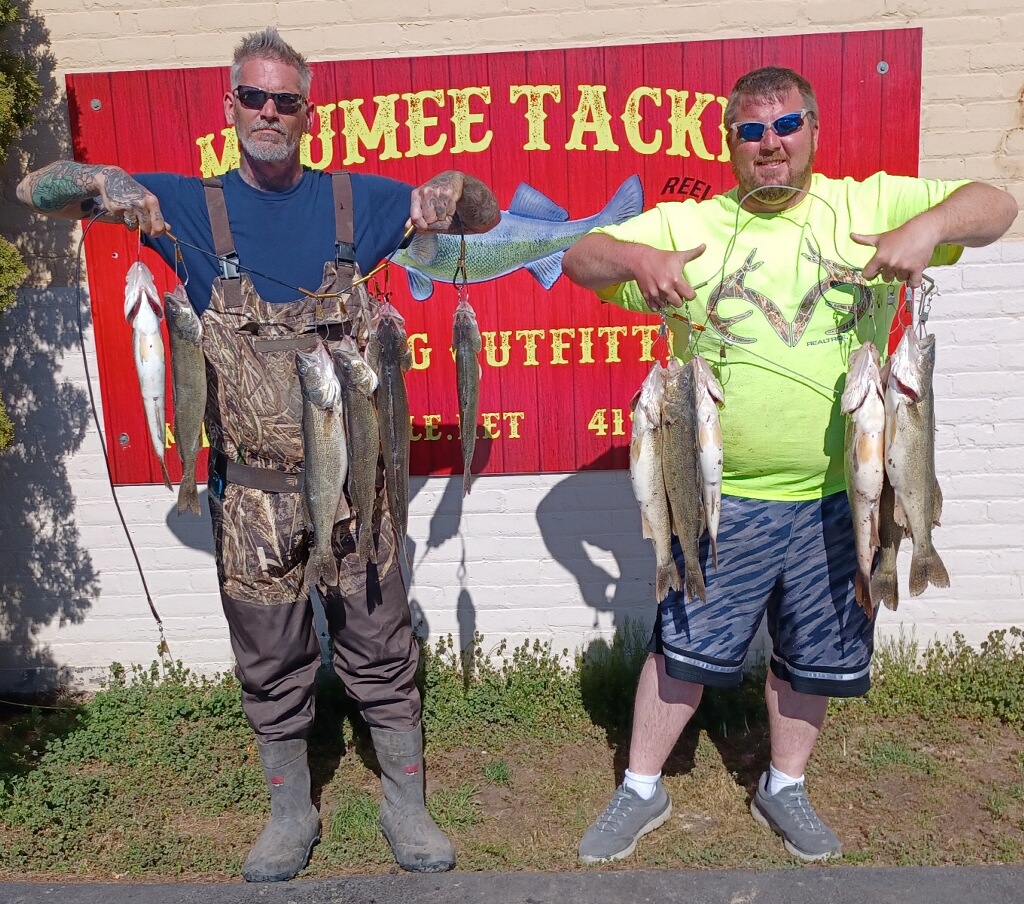 Water Temperature
54-55 degrees
Barometric Pressure
29.87
Water Clarity
8-10 inches
*click images to enlarge*
Sunrise/First cast- 6:57 am am
Sunset/Last Cast-8:11 pm
Wading to Bluegrass Island is permitted.
Weight: 1/2 – 5/8 oz- 
All access areas including Bluegrass are accessible today..
Still looks like a great weekend ahead of us .Might get a little rain Saturday but thats OK we need it.
Colors: black head/shimmer shad tail- orange head / green and red flake tail – green head /pink tail – red head/White tail
Today:Sunny, with a high near 80. Calm wind becoming east around 6 mph in the afternoon.
As the water level is down the action has slowed down a little bit. No real changes in conditions the last 4-5 days. Still seeing plenty limits of walleye, a phenomenal run we have going this year , a great thing to see. As the water warms the white bass will be  moving in. If we get some rain to get the river freshened up we should keep seeing those walleye for another week or so, maybe more.  . Right now the water clarity is pretty  good and we have seen all sorts of fish caught out there, walleye, white bass, rock bass, sauger, white perch, catfish , carp, and a few gar. So that's pretty exciting when you can go out and get some surprise species on the hook.
Have fun, be safe and good luck fishing 
Suggested Baits