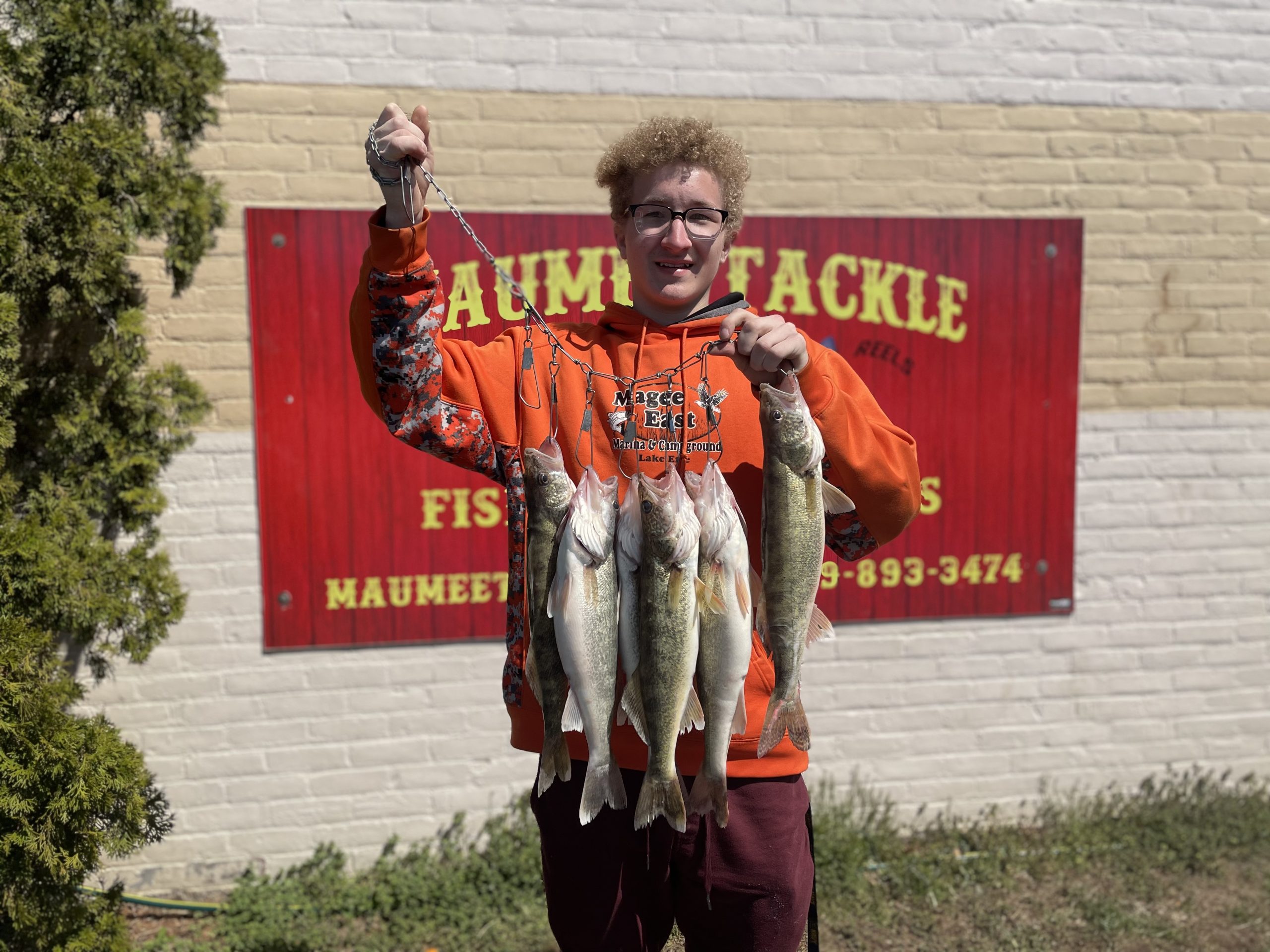 Barometric Pressure
30.43
Water Clarity
8-10 inches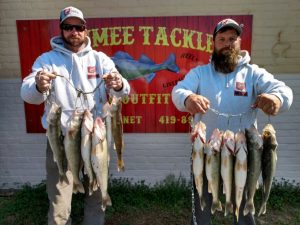 *click images to enlarge*
Sunrise/First cast- 7:03 am
Sunset/Last Cast-8:09 pm
Wading to Bluegrass Island is permitted.
Weight: 1/2 – 5/8 oz
All access areas including Bluegrass are accessible today..
The Maumee river is at down to right around average level this morning. We're seeing a lot of walleye being caught still. In my opinion That river is full to the brim with spawning walleye. We saw a some big females brought up to the shop yesterday.
Farnsworth and Bend view metro parks are great, lightly used public access sites  on the river, go explore and give it a try.
Hope everyone had a great Easter holiday. Yesterday morning was slow ,midday was ok and then the evening bite turned on good. less than an hour limits. These cold nights are keeping the river from warming too quickly.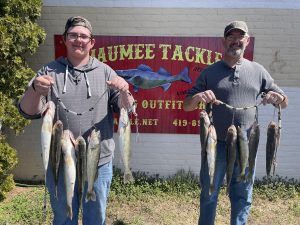 Keep smiling ,grab some pals and take em fishing..its good for the soul.
Here is a quick list of some local public access sites , if you are not familiar you are always welcome to stop in the shop for directions.
Maumee Side of river-:Jerome rd rapids,Sidecut Metropark, Bluegrass Island crossings, The Towpath and White street access.
Perrysburg side of river: Orleans Park, Orleans hiking path, Ft Meigs, Davis Overlook, Buttonwood Campground, and Schroders Campground.
Today-sunny, with a high near 68. Calm wind
Have fun , be safe and good luck fishing. 
Suggested Baits
Jackson - 360 Pro - 2023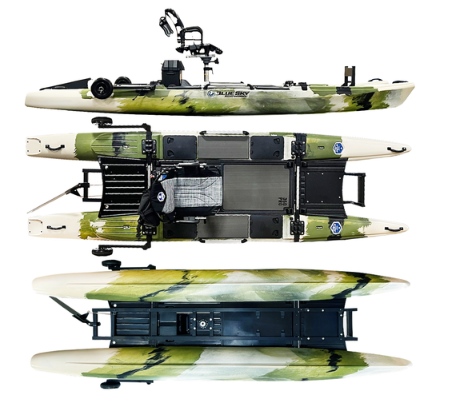 Buy Now
Jackson - Bite FD - 2023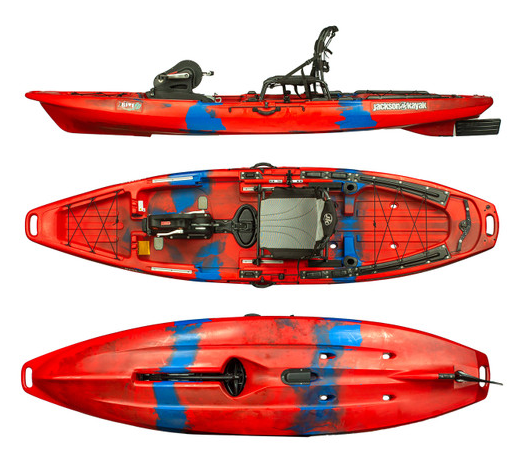 Buy Now
Jackson - Coosa FD - 2023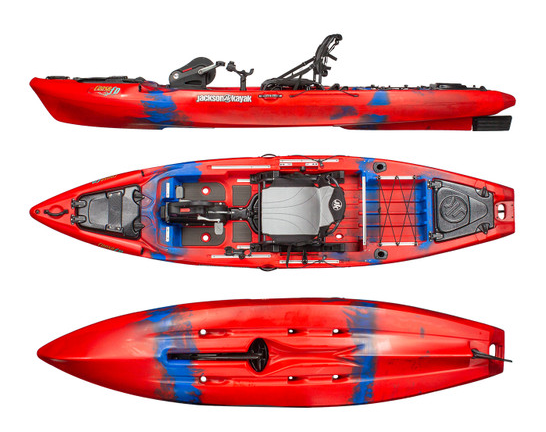 Buy Now
Jackson - Coosa X - 2023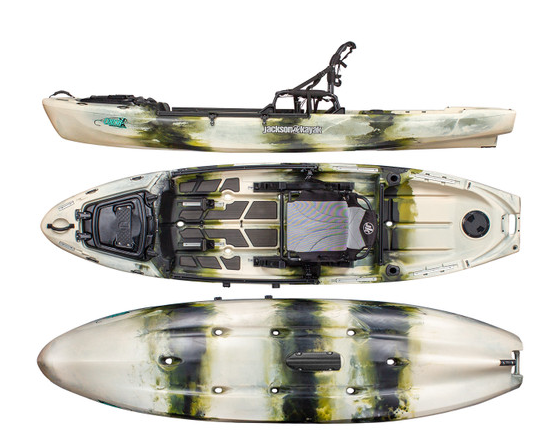 Buy Now
Jackson - Journey - 2023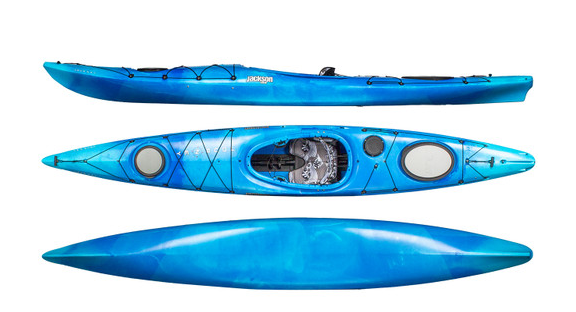 Buy Now
Jackson - Knarr FD - 2023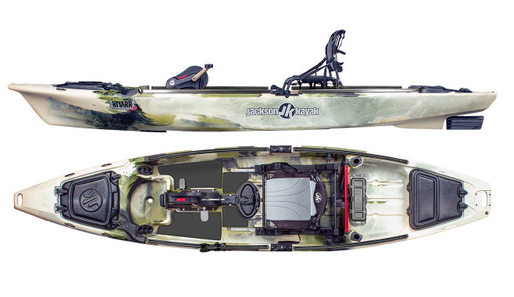 Buy Now