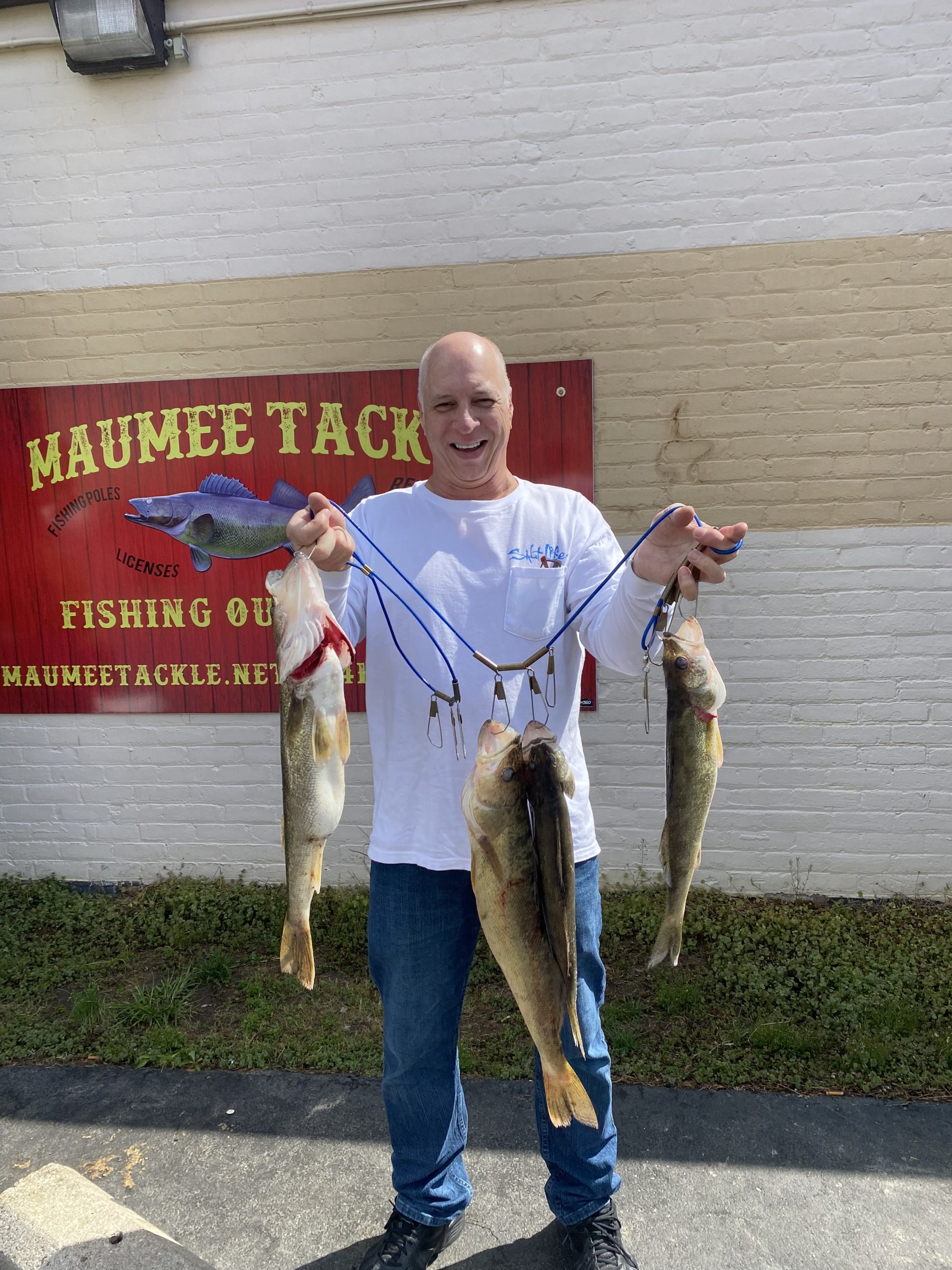 Barometric Pressure
30.20
Sunrise/First cast- 6:37am
Sunset/Last Cast- 8:28pm
Wading to Bluegrass Island is permitted 
Weight: 3/8-1/2 oz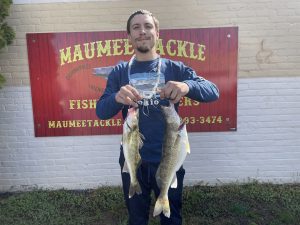 Like I said, the other day, those pesky walleye won't quit, biting. In all seriousness, though the walleye bite has started to slow down in the last few days, especially with the cold nights that we have had recently – low 30s high 20s. We are seeing some good reports of white bass starting to be caught in the region, so that tells me that the white bass have  probably moved into the river, and we are just waiting for a little bit of warm up, and may be a bit of sunshine to turn on that bite. I'm thinking with the rain and the slight warm-up we have in the next few days that this weekend would probably be a good time to start targeting the white bass, and white perch. And while we're looking at mid 60s this weekend, that's significantly warmer than it has been the last 10 days. Ought to bode well for fishing conditions this weekend. 
Lots of emerald shiner minnows, nightcrawlers, redworms  and waxworms in stock for your live bait requirments. 
Have fun be safe and good luck fishing. 
Suggested Baits
Pelican - Monaco Pedal Boat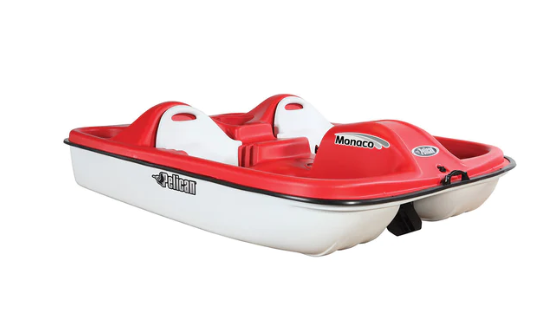 Buy Now