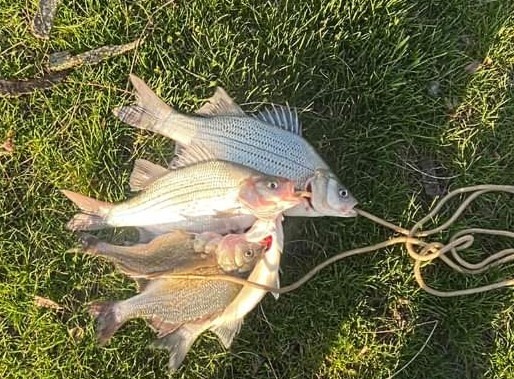 Water Temperature
50degrees
Barometric Pressure
29.84
Water Clarity
12 inches +
Sunrise/First cast- 6:36am
Sunset/Last Cast- 8:29pm
Wading to Bluegrass Island is permitted 
Weight: 3/8-1/2 oz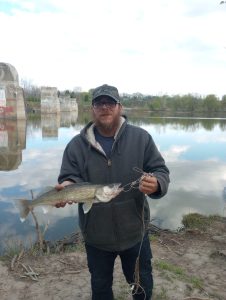 Walleye ,White bass and White Perch,  that's what we are looking at this weekend. Saw a few walleye pulled out yesterday ,same for the White Bass- a few. Its going to be one of those springs where we wake up one morning and all of a sudden there are a bazillion bass in there feeding. This is a great time of year to take new fishermen out to learn some skills , since they are almost guaranteed to catch some fish.
CATFISH ! Its that season as well. We are now stocked upon all your catfishing supplies Fully loaded up with Hookers Terminal tackle – Octo hooks, Circle hooks, Backstabbers and more- all sizes. Bells, lights, stink bait, nightcrawlers, bobber stops and more.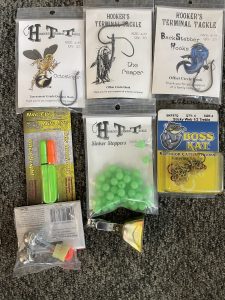 White Street, Orleans , and along the Towpath will be good spots to try today for white bass and white perch. 
Jerome, Buttonwood and Bluegrasss Island for walleye.
Starting this Sunday April 30th our shop hours will change – opening at 7AM  thru summer. 
Monday, May 1st,  the spring walleye restrictions are lifted. 
Good Morning Grand Rapids! We open our secondary location "Maumee River Outfitters" Monday morning at 9am . We offer kayak rentals (when it warms up some)& sales here; along with selling fishing gear, kayak accessories, live bait, fishing/hunting licenses, and watercraft registrations!-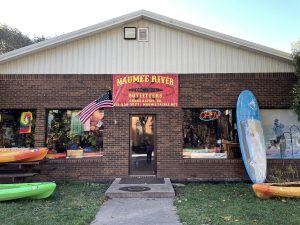 Maumee River Outfitters :
24287 FRONT ST, GRAND RAPIDS OHIO,43522
Phone Number: 419-830-3077
Have fun be safe and good luck fishing.
Suggested Baits
Pelican - Monaco Pedal Boat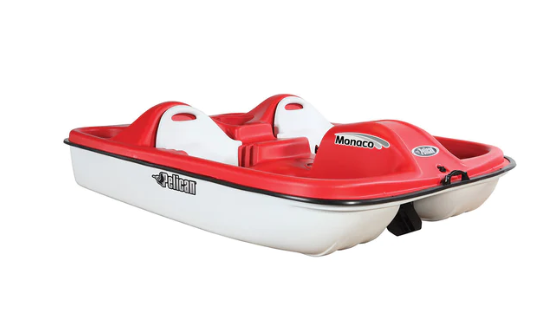 Buy Now