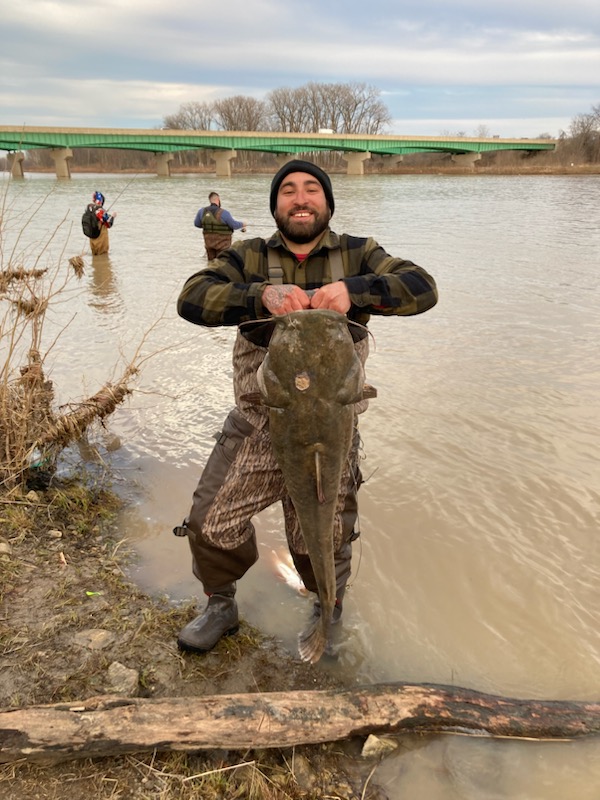 Water Temperature
46 degrees
Barometric Pressure
30.48
Water Clarity
8-10 inches
You never know what you will bump into out on the river,  big ole cat released safely by the way. 
Still a ton of walleye in the river.
SUNRISE/ FIRST CAST-7:08 am
SUNSET/ LAST CAST-8:05 pm
WEIGHT: 5/8 to 3/4  
BLUEGRASS ISLAND: Good to Cross this morning
Sunny, with a high near 53. East wind 5 to 9 mph-Beautiful Day to fish.
Bright Day=bright colors. Pinks and whites, combos on those colors for heads and tails.
The river level has dropped in the last few days  . We are at that 582 ft  mark , and all  areas of the river  have  become fishable. Here is a quick list of some local public access sites , if you are not familiar you are always welcome to stop in the shop for directions.
Maumee Side of river-:Jerome rd rapids,Sidecut Metropark, Bluegrass Island crossings, The Towpath and White street access.
Perrysburg side of river: Orleans Park, Orleans hiking path, Ft Meigs, Davis Overlook, Buttonwood Campground, and Schroders Campground.
This is a phenomenal run that we have going on, one of the best in recent memory. 
If you're trying to decide whether or not to come fishing on the Mighty Maumee, don't wait .  
Tournament leader at 9.57 lbs and holding.
Have fun be safe and good luck fishing
Suggested Baits
Jackson - 360 Pro - 2023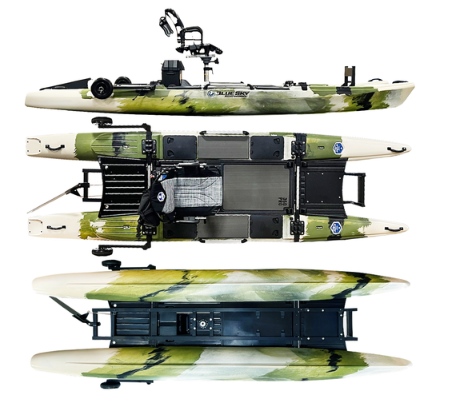 Buy Now
Jackson - Bite FD - 2023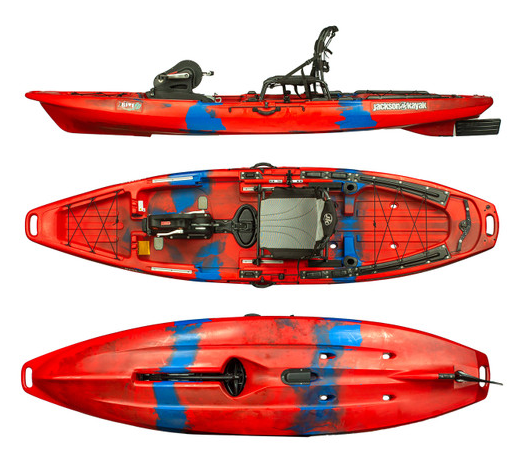 Buy Now
Jackson - Coosa FD - 2023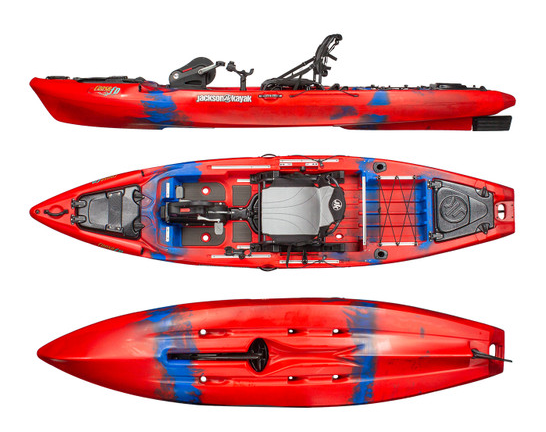 Buy Now
Jackson - Coosa X - 2023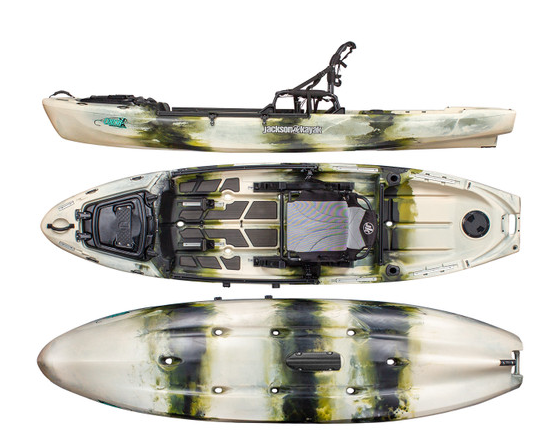 Buy Now
Jackson - Journey - 2023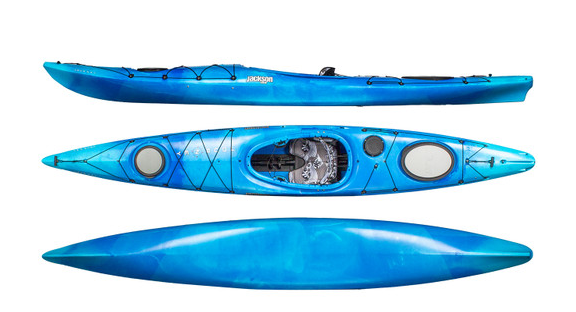 Buy Now
Jackson - Knarr FD - 2023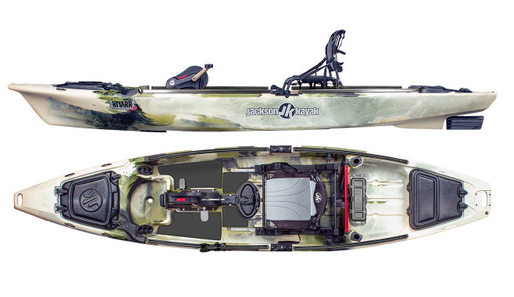 Buy Now
Pelican - Monaco Pedal Boat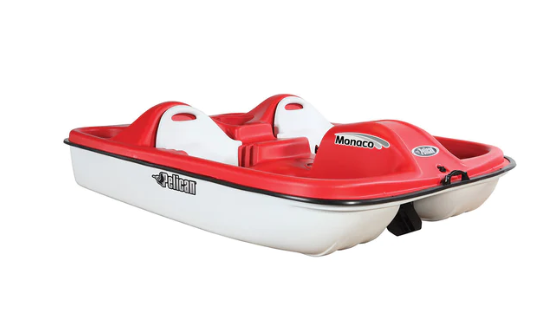 Buy Now