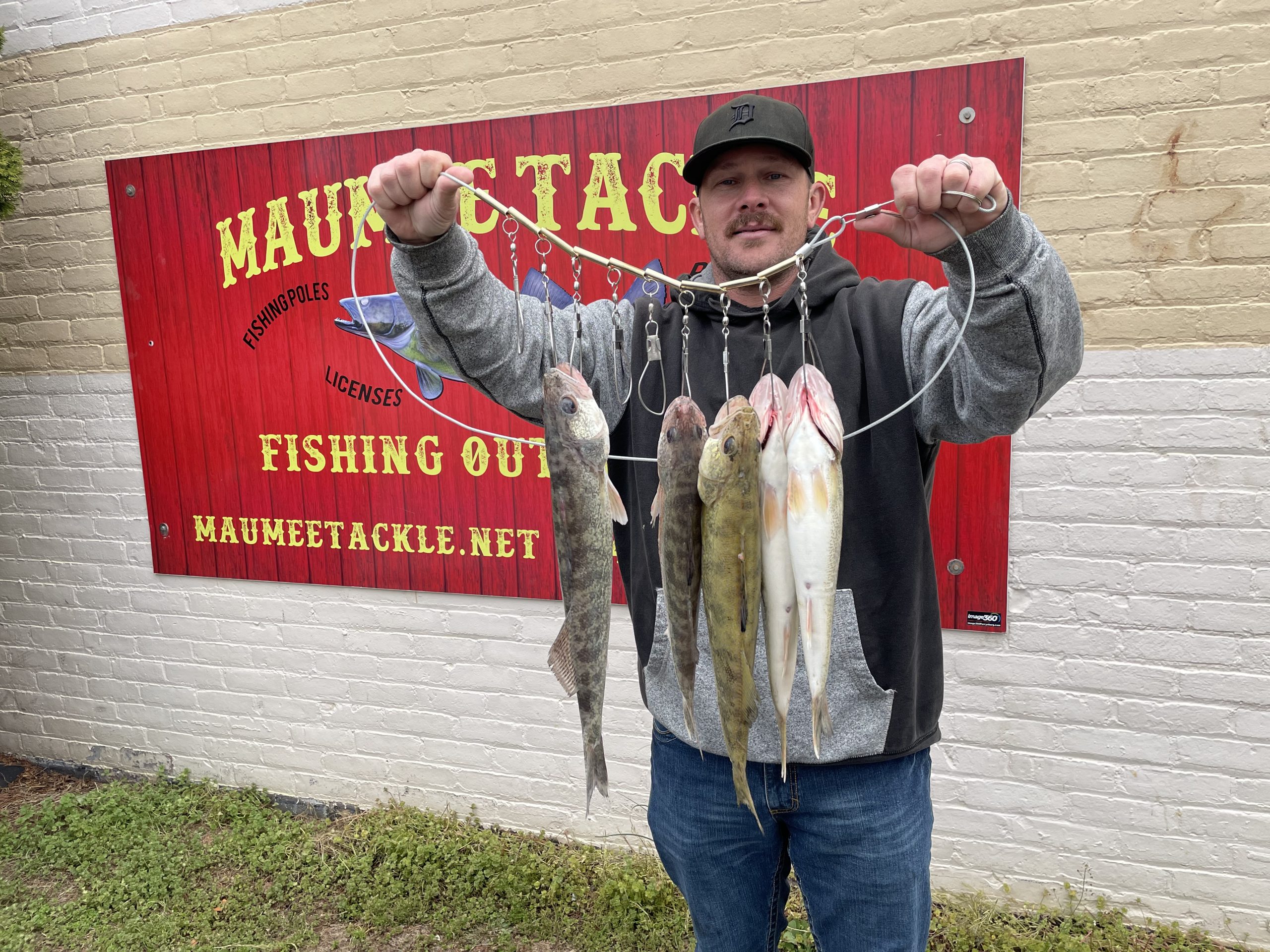 Water Temperature
51 degrees
Barometric Pressure
30.15
Note the color on these fish. The darker green has been in the river for a bit. The other silvery colored are relatively new to the river , fresh in from the lake so to speak. 
Sunrise/First cast- 6:42am
Sunset/Last Cast- 8:24pm
Wading to Bluegrass Island is permitted 
Weight: 3/8-1/2 oz 
Want a limit? Come get it. Still seeing fresh walleye in from the lake . That water temp has dropped significantly in the last few days with the nights being in the 30 degree range and the days not much warmer. 
Here's what's gonna happen – next week one day we will wake up to a warmer day and a river full to the brim with white bass. and perch.  They tend to move in undetected sometimes then that one warm day and BAM, its on. 
Have fun , be safe and good luck fishing.
TODAY:
Increasing clouds, with a high near 48. Light west wind becoming southwest 5 to 9 mph in the morning.
Suggested Baits