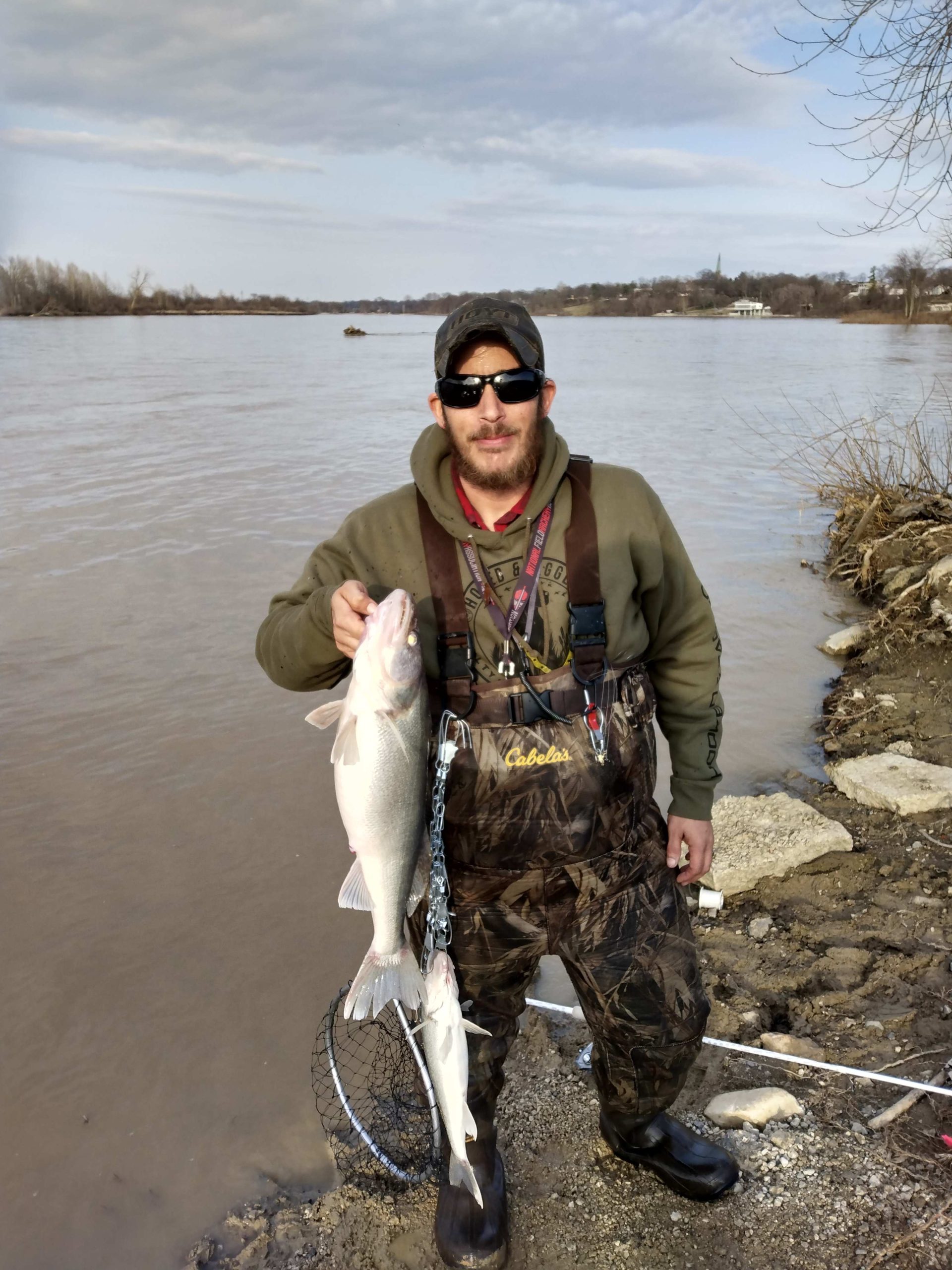 Water Temperature
43 degrees
Barometric Pressure
29.95
SUNRISE/ FIRST CAST-7:26 
SUNSET/ LAST CAST-7:54 pm
WEIGHT:  1 Oz and heavier
BLUEGRASS ISLAND: Do not cross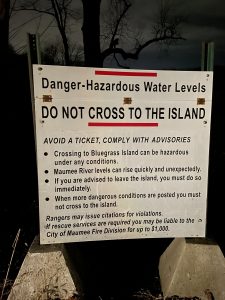 All the bait and tackle you need for the spring run, the piers, the crappie and bluegill, bass and catfish…..right here.
River conditions are still on the high side. Between the wind , rain and water from Indiana we saw some fluctuation up-and-down about a foot in the last 24 hours, looks like the river level is finally crested, and we should ,fingers crossed,  start to see a drop. We saw a few nice limits come out of Orleans, along with towpath, and White Street access areas . Although most anglers that went out and caught fish really only managed to get one or two. Looks like we should have similar conditions today so again, target those Highwater spots, seeing as it's more overcast the darker colors of heads in twister tail should work a bit better. That purple blue tail on an orange or green head has been the most consistent this season so far.
The weather man says it's going to be mostly cloudy with a high in the mid 40s today, Northeast wind, 5-8 mph, who knows .
Short cast in this high water – it works.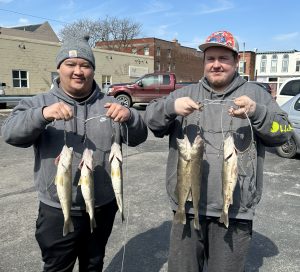 Have fun , be safe and good luck fishing.
Suggested Baits